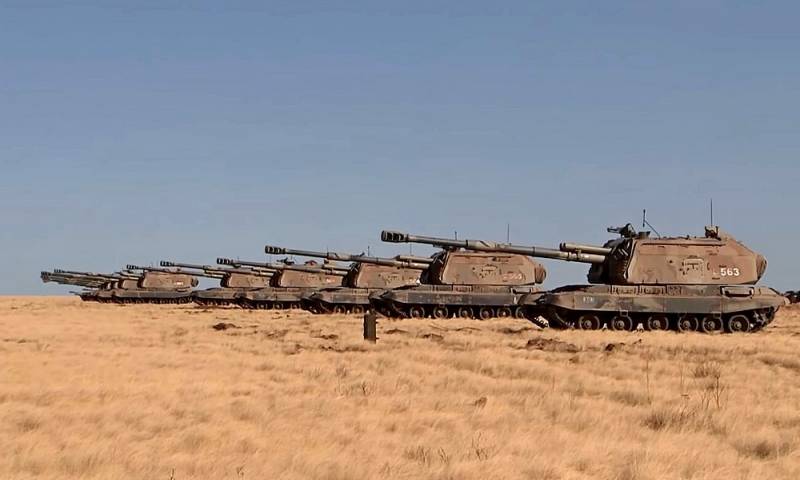 According to the plans of the General Staff adopted earlier, Russia will withdraw troops from the Western and Southern districts from the Crimea and from the border with Ukraine from April 23rd. According to the head of the Russian defense department, Sergei Shoigu, all the targets outlined during the surprise check were achieved. NATO and Ukraine did not hesitate to respond to the actions of the Russian Federation.
Shoigu noted that the Russian army has once again demonstrated its capabilities in ensuring the protection of the country's borders and in responding to threats - all the planned goals of the maneuvers were fulfilled. Military units will return to their places of permanent deployment by May 1.
The leadership of the North Atlantic Alliance took note of the information about the withdrawal of Russian troops from the western borders and reacted favorably to Moscow's steps. At the same time, NATO will continue to monitor the situation in the area of ​​the Russian-Ukrainian border regarding the movements of Russian armored vehicles. NATO members call on Russia to withdraw its troops from the territory of Ukraine, without specifying which regions of the country the Russian servicemen should leave.
Vladimir Zelensky positively reacted to the data on the withdrawal of Russian troops. According to him, this will reduce existing tensions, and Kiev welcomes any measures to reduce escalation near the borders of Ukraine. At the same time, the Ukrainian president thanked international partners for their support and emphasized the desire of Ukrainians for peace.