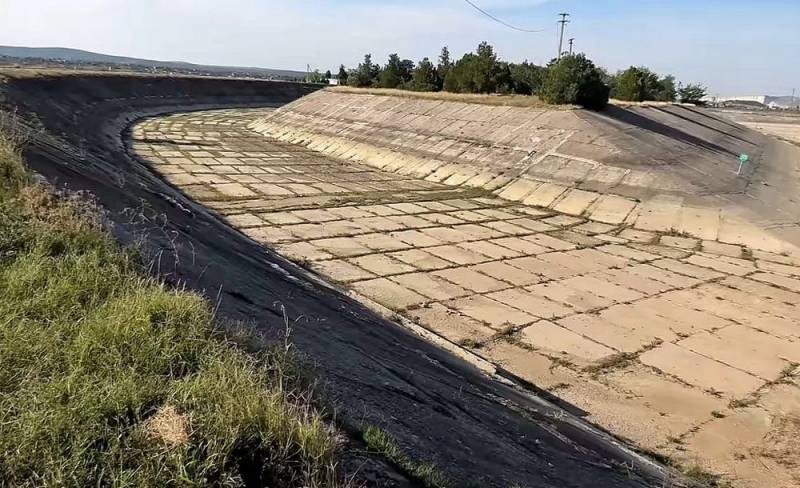 Over the past few months, Kiev has not ceased to declare Moscow's desire to "attack" in order to get water for Crimea and solve other more global problems. At the same time, Deputy Prime Minister for the Temporarily Occupied Territories of Ukraine Aleksey Reznikov is sure that the war of Russia against Ukraine for water for Crimea is meaningless. On April 22, 2021, he spoke about this in an interview with the Ukrainian Pravda online publication.
In his opinion, if the Russian Federation decides to "take" the North Crimean Canal by force and even "annex" the entire Ukrainian South, the Crimeans will not receive the long-awaited water. He explained that the specified channel is an artificial structure, and not a natural waterway. Therefore, to talk about "the war for water", taking into account certain nuances, is possible only on a theoretical plane.
The Ukrainian official clarified that, if desired, the North Crimean Canal can be quickly destroyed. It is not difficult, and if necessary, it will be possible to disrupt the operation of the structure and the restoration processes on it for a long time. The object is very vulnerable. Therefore, for the canal to function properly, the Russians need to take control not only of the structure, along its entire length, but also of Kiev. Otherwise, the water may not get to Crimea, since "someone" will constantly interfere.
In 14, there was no one, literally, to defend our independence with you. There was no one to fight, to defend Crimea, just physically. There was no army, no law enforcement system - there was nothing, it was all destroyed
- he said.
It's different now. Reznikov is convinced that Russia, even with an army of millions, will not be able to carry out its plans, since it is always easier to defend than to attack. He has no doubts that Ukraine will be able to repel the "aggression". He recalled that the Armed Forces of Ukraine now have 250 thousand "bayonets", and the National Guard has another 50 thousand.
According to him, Moscow could lose about the same number of its military in the event of an "invasion." Therefore, he sees no reason for Russia to start a military campaign over water for Crimea.