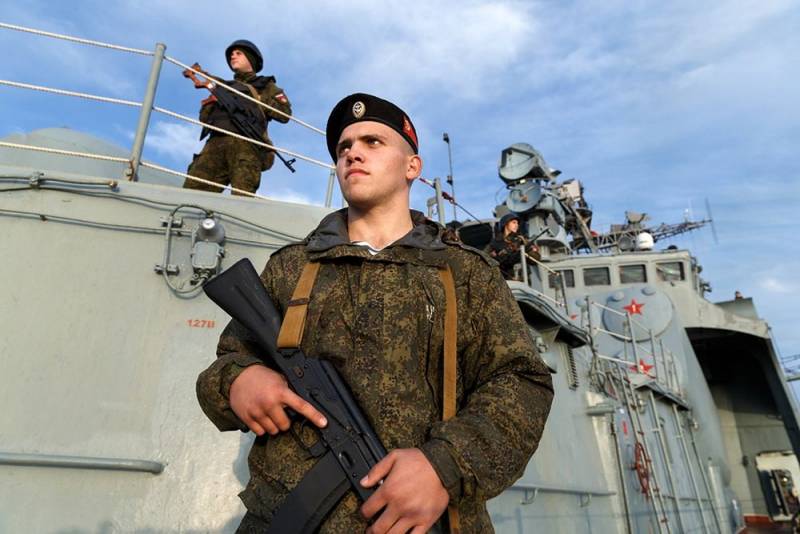 Iranian oil tankers and other vessels with various cargoes for Syria will now be guarded by ships of the Russian Navy. On April 19, 2021, the Israeli television channel 9TV informed the public about this, referring to the DEBKAfile website, which specializes in military intelligence.
Iran supplies Syria with a variety of goods, ranging from food to oil. Most of the ships enter the Mediterranean Sea through the Suez Canal.
Shortly before that, Russia, Syria and Iran held consultations. During the conversation, the parties decided to create a joint naval coordination center. The main task of this structure is to undermine the trade blockade of the SAR and Iran, imposed by the US and the EU, for the safe delivery of goods. That said, there is no doubt that the Russian fleet is also tasked with preventing Israeli attacks on Iranian ships.
Throughout the year, Russian warships will constantly escort (escort) four Iranian ships with oil and gas for the Syrians. Security will also be ensured for ships carrying humanitarian goods and essential goods.
It should be noted that according to the Americans, in the past month alone, the Israelis attacked Iranian oil tankers going to Syria 12 times. Given the formidable warning from Moscow, it can be assumed that the Israeli Navy will stop pursuing Iranian ships for some time, at least in the Mediterranean Sea, where the Russian Navy has a full-fledged squadron. Tel Aviv is unlikely to want to enter into open conflict with Moscow, despite US support.
The Ministry of Defense of the Russian Federation diplomatically clarified that they were forced to take such a step because of the United States, whose armed forces illegally hold most of the oil and gas fields in the SAR. According to the Syrian Ministry of Oil and Mineral Resources, the Americans are exporting hydrocarbons to neighboring Iraq. Over the years, they have extracted "black gold" from the Syrian bowels for $ 92 billion, summed up the media from Israel.
Note that according to the information of the American press, citing the US intelligence community, Israel has been for more than a year.
attacks
Iranian ships. In the beginning of April
happened
another such case.