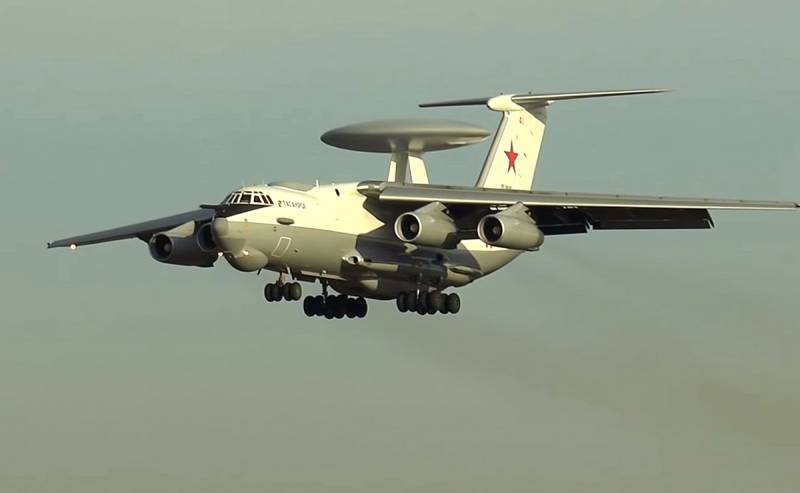 Some Western observers using the Flightradar24 web service, which allows monitoring the airspace in real time, published on 21 April 2021 on the Web information that the Russian DLRO A-100 Premier aircraft was allegedly seen in the DPR sky. Moreover, they suggested that the indicated aircraft could fly beyond Mariupol, which is under the control of Kiev, and almost meet with the US Air Force RQ-4 Global Hawk reconnaissance UAV (number 11-2049).
It was clarified that the aforementioned promising early-range radar detection and control aircraft (number RF-78651), built on the basis of the Il-76MD-90A, probably arrived from Taganrog, where
is based
one A-50 (number 94268), recently moved there from Ivanovo. During the flight, the A-100 "penetrated" into the DPR airspace in the Mariupol direction. It was at this time that the Americans carried out
watching
for what is happening on the contact line in the Donbass.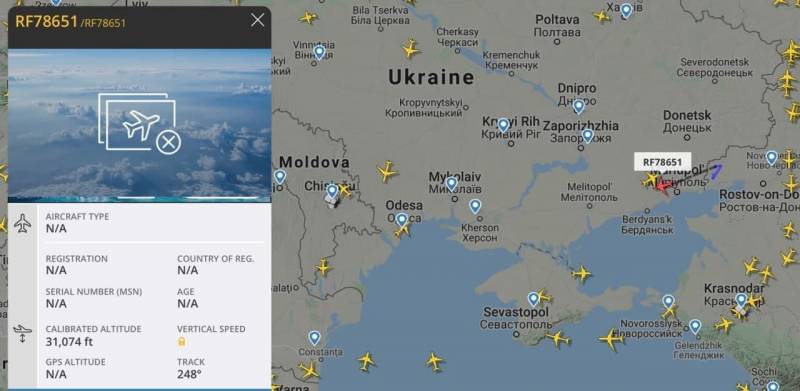 This information, "about the invasion of the Russian aircraft", caused a healthy skepticism among the overwhelming majority of commentators who can hardly be suspected of sympathizing with Moscow. They reasonably noted that neither the American nor the Ukrainian military received confirmation of this, and the A-100 is still being tested and should enter the Russian Aerospace Forces only in 2024. In addition, the Ukrainian army has an outdated, but large air defense system, which has repeatedly proved that it is not difficult to shoot down a large and low-maneuverable aircraft the size of a transport or passenger plane, and not yet covered by accompanying fighters.
Some commentators approached the described flight of the A-100 with great sarcasm and openly ridiculed those who published the picture on which the Russian aircraft was "fixed" at Mariupol. Users posted similar pictures, but on them the trajectory of the A-100 flight was extended even further, where the length of the route depended only on the author's imagination.