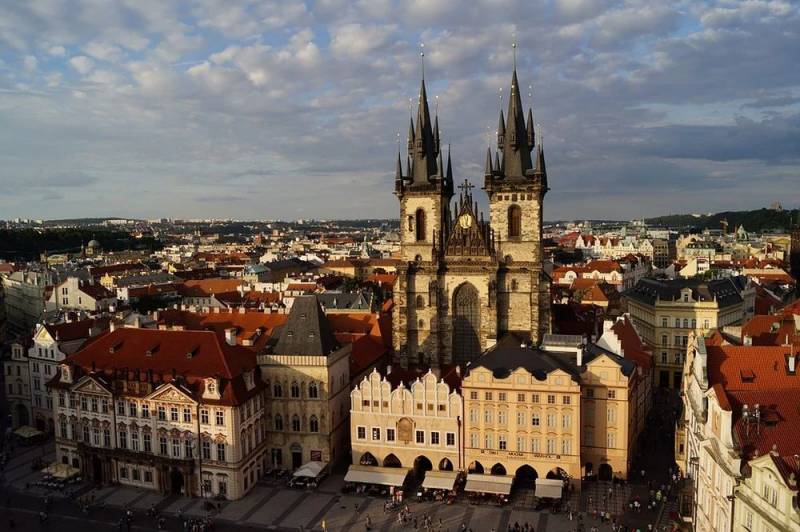 On April 21, 2021, the Czech Senate called on the country's government to terminate the treaty of friendship and cooperation with Russia. This was reported by Česká televize (Czech Television), referring to the results of a meeting of the upper house of parliament.
It is noted that the senators adopted a resolution in which they recognized what happened in the village of Vrbetice seven years ago "an act of state terrorism." They recommended reducing the number of the Russian Embassy in the Czech Republic to 1 person, supporting the earlier organized expulsion of 18 Russian diplomats from the country. At the same time, they condemned the retaliatory actions of the Russian Federation - the expulsion of 20 Czech diplomats from Moscow.
In addition, the legislators advised to hold a discussion of what happened in 2014 near Zlin within the framework of the UN Security Council meetings, the NATO bloc and the events of the European Union, requesting support from the participating countries of the aforementioned intergovernmental organizations and associations. They also asked the government of the Czech Republic to publish the open part of the document relating to these explosions. 67 senators out of 72 present in the hall voted for the resolution.
On the same day, Czech President Milos Zeman appointed Jakub Kulganek as Minister of Foreign Affairs, since the public had serious questions to Jan Hamacek, who combined the posts of the head of the Ministry of Foreign Affairs and the Ministry of Internal Affairs of the country (he
simultaneously
expelled Russian diplomats, declared Russian citizens on the wanted list and prohibited Rosatom from participating in the tender for the construction of a power unit for the Dukovany NPP). Immediately after his appointment, the chief diplomat of the Czech Republic delivered an ultimatum to Moscow, summoning Russian Ambassador Alexander Zmeevsky to the Foreign Ministry.
The Russian Federation must, by noon tomorrow (13:00 Moscow time on April 22 - ed.), Allow the return of all expelled diplomats to the Czech embassy in Moscow
- Kulhanek informed the Czech media.
He added that if Moscow does not do this, then Prague may expel about 60 employees of the Russian embassy. The minister explained that he wants the number of Russian diplomats to be equal to the number of Czech diplomats.