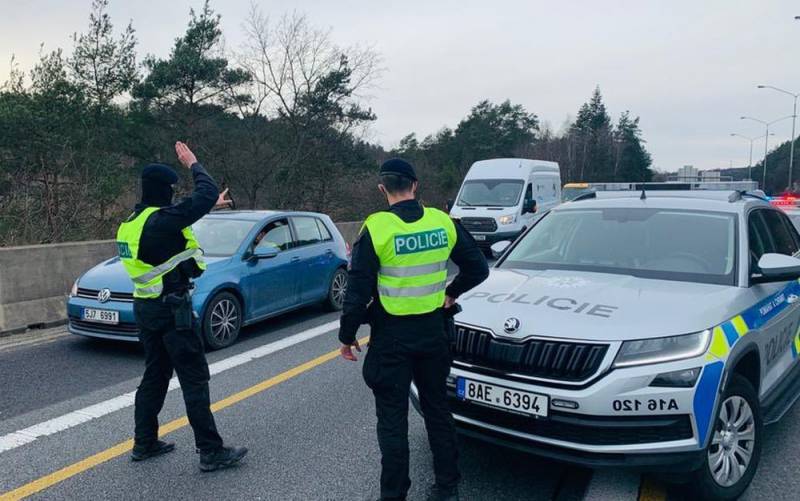 On the night of April 20-21, 2021, the National Center for Combating Organized Crime of the Czech Republic (NCOZ) detained five Czech volunteers who fought on the side of the DPR against Kiev. This is stated in the message of the Czech police posted on the official Twitter account of law enforcement officers.
It was announced that the detainees were suspected of terrorism, mercenary activities and "travel arrangements." This circumstance caused a great resonance in the Czech Republic, stirring up the public. Immediately after that, information appeared in the local media and on the pages of the Czechs' social networks that the raids on the militias who defended Donbass were continuing and up to ten people had already been detained. The police are trying to extract confessions from the detainees that they are "agents of Moscow" and collaborated with the Russian special services (GRU and SVR).
At the same time, the commentators decided that what was happening was "somehow connected" with the explosions 7 years ago (we are talking about
soared
in 2014, ammunition depots in the Czech village of Vrbetice near the town of Zlín). They recalled that on April 17, the Czech authorities directly
accused
in the incident, Russia was expelled from the country of its diplomats and put on the wanted list for Russian citizens.
Given the keen interest of Czech residents in what is happening, local law enforcement officers published a second message to end the discussion that had begun.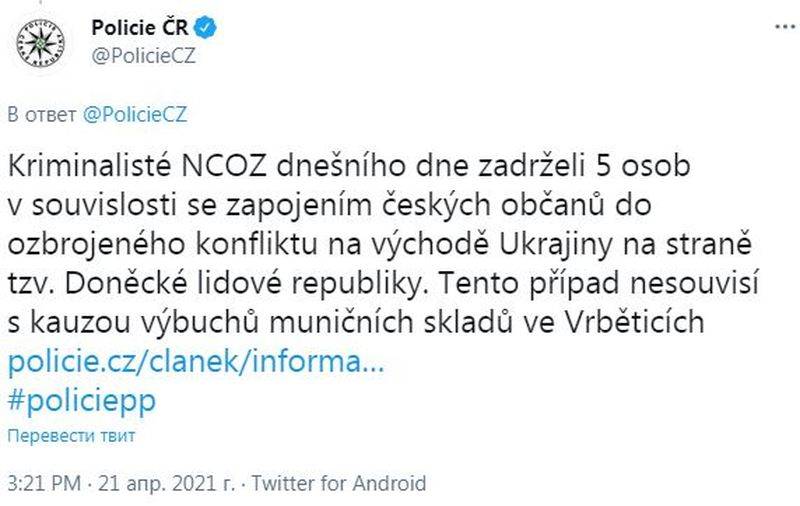 Today, NCOZ investigators detained 5 people in connection with the participation of Czech citizens in the armed conflict in eastern Ukraine on the side of the so-called Donetsk People's Republic. This case is not related to the cause of the explosions at the ammunition depot in Vrbetica
- explained the police, without giving the names of the detainees.