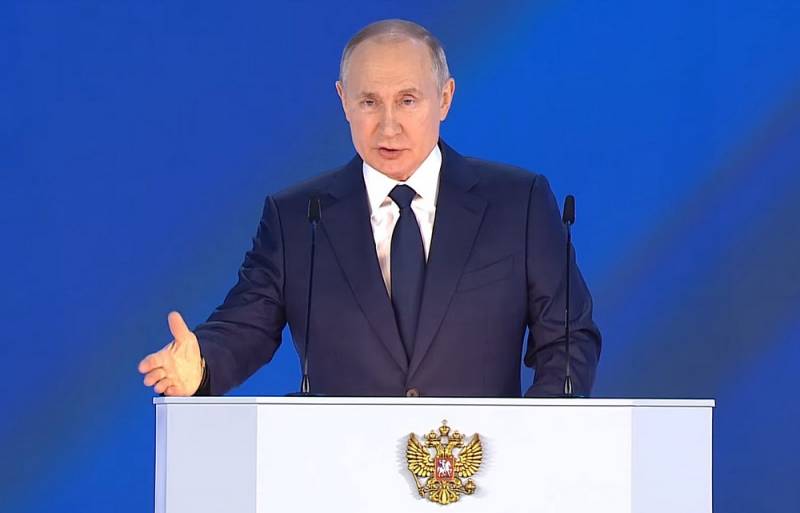 Vladimir Putin read out his message to the Federal Assembly of Russia, in which, in particular, he touched upon international issues. Thus, the Russian president mentioned the preparation of an attempt on the life of the leader of Belarus Alexander Lukashenko and the inadmissibility of such measures in
policy
, as well as about the capabilities of the Russian Federation in repelling attacks and provocations.
According to the head of the Russian state, the collective West continues information attacks on Moscow, often using the forces of its other smaller "partners". As Putin aptly put it, "Tobaks are hovering around Sherkhan, howling, trying to appease the owner."
At the same time, Russia behaves confidently and does not show disrespect, not sinking to the level of the opposite side. However, in case of emergency, the Kremlin is always ready to give a clear, tough and prompt response to the extremely aggressive actions of ill-wishers.
I hope no one will think of crossing the red line with respect to the Russian Federation. And where it will take place - we will determine ourselves
- Vladimir Putin emphasized.
In this regard, the President recalled the renewal by Russia of the army and weapons, including nuclear weapons, and stated the importance of building a new security system. A special responsibility for world peace, according to the head of the Russian Federation, lies with the "nuclear five" powers.