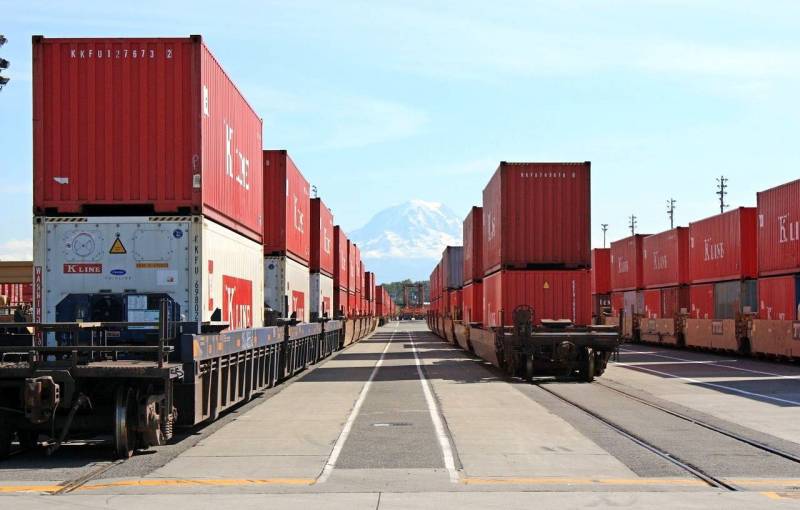 With the recent blockage of the Suez Canal by the container ship Ever Given, regional countries are considering safer alternatives to this international trade route. One of these "bypass routes" could be the transport corridor from the Persian Gulf to the Black Sea, the idea of ​​which was expressed by Iran back in 2016.
This route will be launched in the near future, as reported by the representative of the Ministry of Roads and Urban Development of the Islamic Republic of the Islamic Republic, according to the Mehr agency. Director General for Transit of the department Amin Tarafo noted that the transit corridor in the Black Sea region will be created for the development of diplomatic relations between the participating countries and for them to obtain logistical advantages.
According to the official, this trade route will activate the ties of the countries of the region with Europe, as well as increase the role of the Black Sea, Iran and the Caucasus in global transport. At the same time, it turns out that the corridor from the Persian Gulf will not affect Russia. However, Moscow hopes to implement its own transit projects. One of them may be the Northern Sea Route, which every year becomes more and more popular with companies engaged in trade between Asian and European countries.
On Monday, April 19, another round of negotiations was held on the functioning of the transport route from the Persian Gulf to the Black Sea between representatives of Greece, Iran, Armenia, Georgia and Bulgaria. At the same time, the possibility of joining the project and other countries interested in cooperation was emphasized.