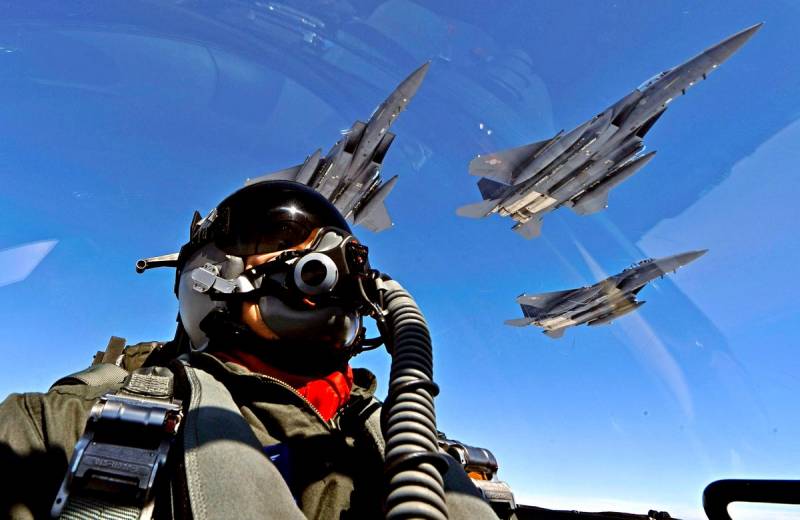 Ukraine, worried about possible military action by Russia and the concentration of Russian forces near the border, appeals to the West for support. It seems that Kiev's pleas were heard, and Washington announced the supply of weapons for the Armed Forces of Ukraine.
The satellite of the American company Maxar Technologies recently carried out a survey of the regions of Russia bordering with Ukraine and showed the presence there of a large number of troops and large units of armored vehicles and aviation. So, in the Crimea, the Americans saw many Su-30s, which were not there a couple of months ago.
The US authorities, anxious about the pulling of Russian weapons to the Ukrainian borders, have prepared versions of massive arms deliveries to the Kiev regime in the event of an offensive from the Russian Federation. According to some American experts, Russia may try to restore the supply of water to the Crimean peninsula by force.
The Wall Street Journal indicates that the Pentagon is ready to provide the Ukrainian military with anti-ship, anti-tank and anti-aircraft systems. If necessary, the White House can also impose further sanctions restrictions on the Kremlin.
Earlier it was reported about plans to deploy military aircraft of the North Atlantic Alliance in Ukraine. NATO's F-15 and F-16 fighters were deployed to Poland, possibly with the intention of placing the Western bloc aviation forces at the disposal of Kiev.