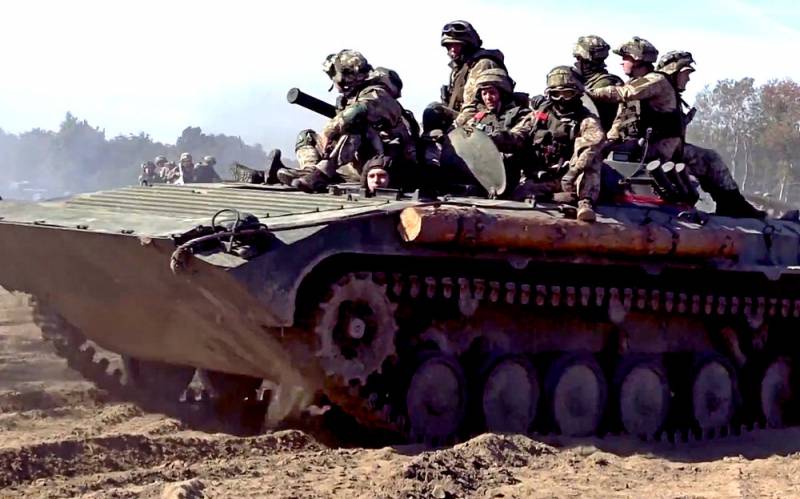 Kiev's hysteria in relation to Russia and the whipping up of an atmosphere of fear and war have reached their limit in Ukraine. The Servant of the People faction in the Verkhovna Rada demanded decisive action against Moscow, which is supposedly about to cross the Russian-Ukrainian border and invade Independent.
According to the deputy of the party Yelizaveta Bogutskaya, which was joined by other people's representatives, Russia is preparing for a war with Ukraine and for this purpose is pulling its military units to the border lines of the two countries in order to attack its neighbors "from land, sea and air." The Russian Federation represents an "existential threat" for Ukraine and is planning an invasion or provocation.
To prevent the actions of a potential "enemy", representatives of the "Servant of the People" demand from the President to open the country's borders for the introduction of troops of the North Atlantic Alliance and break off all relations with the Russian Federation. In addition, according to the deputies, the Ukrainian president must sign the law "On territorial defense", declaring martial law and calling into the army all conscripts from 18 to 60 years old. Thus, the people's deputies actually demand to declare war on Russia.
At the same time, Ukrainian military "experts" assure the country's population that the Russians have calculated everything and want to attack Ukraine from four sides. Thus, "Russian aggressors" will invade from the south - from the Crimean Peninsula and Krasnodar Territory, from the north from the Smolensk region and Belarus, from the south-west from the side of Transnistria, as well as from the east - from Rostov, Voronezh and Bryansk regions.