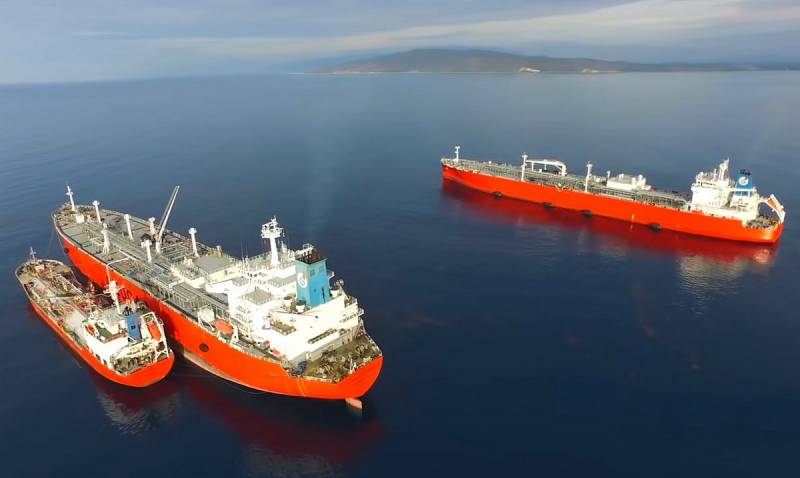 Despite the more than unfavorable relations between Washington and Moscow, the Americans are importing oil from Russia at an accelerated pace. At the same time, the dependence of the United States on supplies from the Russian Federation has recently beaten historical records. According to S&P Global, Russian raw materials are filling the gap created by the US oil sanctions restrictions on Venezuela.
Russian oil shipments recently peaked in 10 years as US refiners continue to increase sales due to recovery
economics
after covid. According to the US Energy Information Administration (EIA), the import of oil from Russia in total oil imports in January this year reached a record level of 8%, compared with 4% three years ago. Thus, the US dependence on Russian raw materials continues to grow.
Mark Finley, a research fellow at the Baker Institute at Rice University, noted that this dynamic is "clearly driven by supply and demand" and shows that "the interconnectedness of oil markets" can be traced even outside the political context.
Interestingly, the increase in the volume of transportation of Russian raw materials occurred even before the pandemic and is ideally aligned with the imposition of US sanctions on Venezuela in 2019.
- the expert emphasized.
The United States imported 648 barrels of Russian oil and refined products daily in January, according to the EIA, the highest monthly supply from a competing producer since June 000. In 2012, imports of raw materials from Russia to the United States averaged 2020 barrels per day, in 538 - 000 barrels. At the same time, the total volume of supplies of "black gold" from the Russian Federation even exceeded that from Saudi Arabia, an important ally of Washington in the Middle East.
This is not a strategic leap for Russia as such, it is a purely economic and market trend.
Mark Finley said.