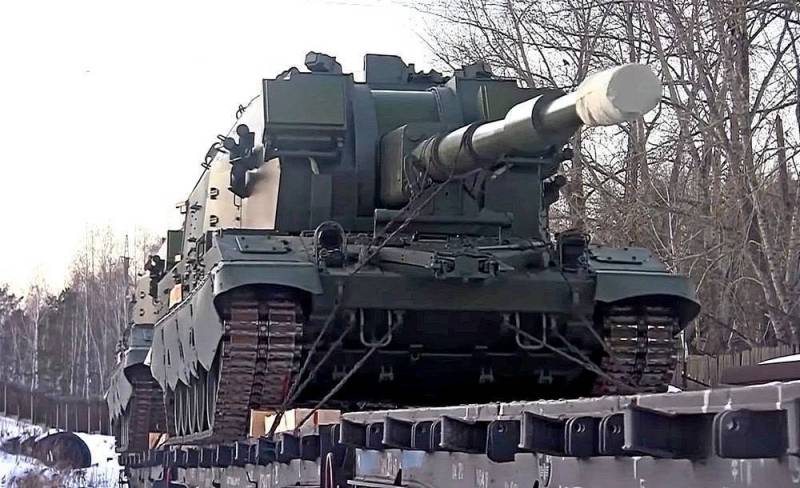 Europe has expressed one-sided concern, counting the number of Russian troops on the Ukrainian border. On April 19, 2021, during a briefing, the High Representative of the European Union for Foreign Affairs and
policy
security Josep Borrell.
More than 150 Russian troops are stationed on the border with Ukraine, which means the risk of further escalation. I cannot say where this figure comes from, but this is the largest deployment of forces ever.
- said the functionary following the results of the unofficial online summit of the EU Council at the level of the foreign ministers of the participating countries.
The EU chief diplomat noted that he had invited Ukrainian Foreign Minister Dmytro Kuleba to participate in the aforementioned online summit. The Ukrainian minister informed his European colleagues about the situation on the border with Russia.
Borrell clarified that the EU thus expressed support for Kiev and called on Moscow to de-escalate. He added that Brussels will continue to support the Normandy format negotiations and confirmed that the EU will take part in the Crimean Platform conference to be held in Kiev on August 23, 2021. At the same time, he pointed out that Ukraine needs to accelerate the "reform process".
It is noteworthy that Borrell did not invite Russian Foreign Minister Sergei Lavrov to this online summit, so that European ministers would listen to the opposite side for objectivity. In addition, for some reason he forgot about such a "trifle" as the existence of the Minsk agreements on Donbass.
Note that throughout the first quarter of 2021, Kiev diligently escalated the situation on the demarcation line in Donbass and on the border with Crimea, pulling forces in these directions. At the same time, the Ukrainian leadership regularly announced its desire to "liberate the occupied territories." Moscow reacted to the provocative gestures by moving its army. After that, another hysteria about "Russian aggression" began in Ukraine. Kiev demanded from the West urgent admission to NATO and the provision of military assistance to defend against the Russian Federation.