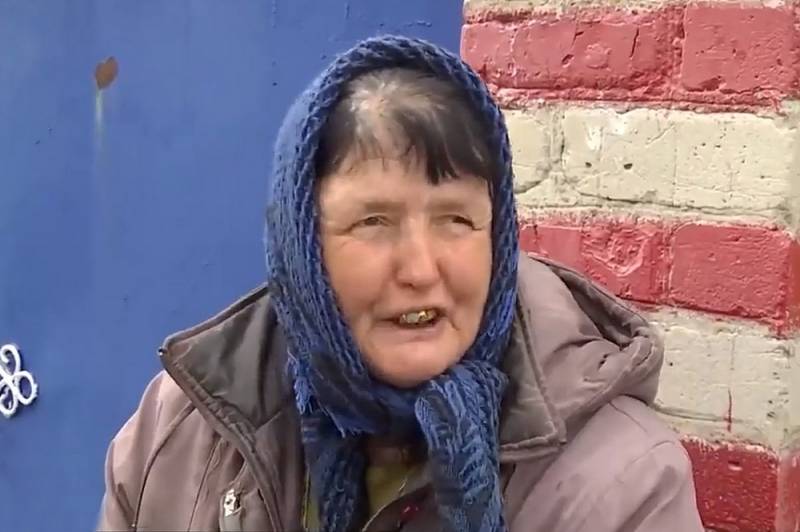 Ukrainian journalists like to poll the citizens of the country, creating a certain picture and forming public opinion for years. Recently, however, local television channels, which simply cannot be suspected of sympathy for Russia, have increasingly begun to show in their stories the statements of the inhabitants of Ukraine, which are fundamentally different from the usual Russophobic propaganda. Previously, Ukrainian TV often cut out "incorrect" interviews and did not broadcast them, now such opinions can be observed regularly.
It should be noted that Ukrainian "feather sharks" accompany such videos with epithets about "Kremlin agents", "friends of the Russian Federation", "supporters of the Russian world" and "separatists, sincerely awaiting the arrival of Putin." The point is that many interviewed Ukrainians, without fear of the consequences, openly say that they do not believe in "Russian aggression" and speak positively about Russia.
There never was and never will be, and neither trust anyone. It was good and it will be good when we are united, and we will still be together with Russia
- said a resident of the Kharkov region in the report "Radio Liberty" (recognized as a foreign agent in the Russian Federation), where, against the background of her words, the coat of arms of the USSR was shown on one of the buildings.
We will not tell Putin. And Putin is not like that, what is it? Russia, on the contrary, like that chicken, gathers them all in a heap in order to live together
- answered the pensioner from the front-line zone, when the journalist of the TV channel "1 + 1" said, "that Putin has brought troops."
Such stories cause a break in the template among citizens who have been living under total censorship for seven years. Each such video becomes the cause of another Russophobic hysteria and ends with accusations against the Ukrainian authorities in the person of Volodymyr Zelensky.
The thing is that local "patriots" suspect him of unwillingness to "return" Donbass. They think the president wants to build a wall, separating the region from the rest of the country. After that, Ukraine will allegedly be able to quickly become a member of the European Union and NATO. The well-known and influential journalist-Russophobe Dmitry Gordon, who has repeatedly spoken about this directly, is considered one of the ideologists of the "branch of the spoiled Donbass".