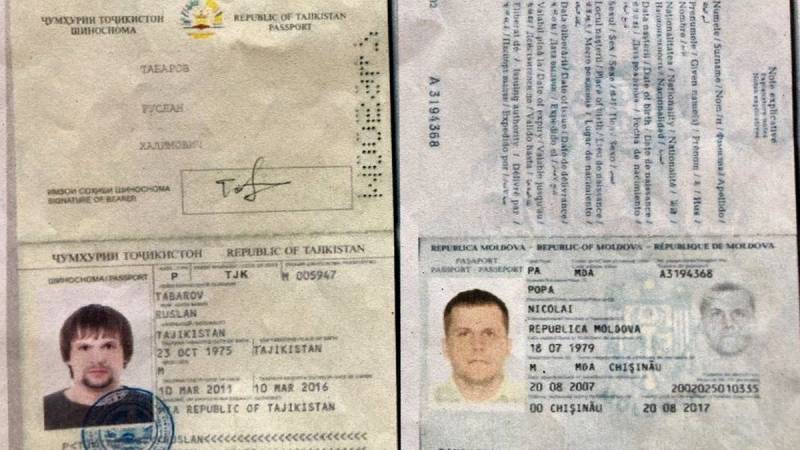 A diplomatic scandal erupted recently between the Czech Republic and Russia, one of the reasons for which, oddly enough, was the explosion of an arms depot in the village of Vrbetitsa in 2014. On Saturday, April 17, the Czech authorities announced the expulsion of 18 Russian diplomats from the country, accusing them of intelligence activities and involvement in the events of seven years ago. The same charges were brought against Russian citizens Alexander Petrov and Ruslan Boshirov, who were put on the wanted list.
Petrova and Boshirov are considered employees of the Main Directorate of the General Staff of the Armed Forces of Russia. These same people were considered guilty of the poisoning of former Russian intelligence officer Sergei Skripal and his daughter Yulia in Salisbury in 2018 by the British intelligence services.
The Czech authorities presented the media with fake passports of Petrov and Boshirov, with which they allegedly entered the Czech Republic in 2014. The documents were issued for Nikolay Popa (Moldova) and Ruslan Tabarov (Tajikistan). According to the Czech police, using these passports, the scouts arrived in the Czech capital, and then in the Zlín region and Vrbetica, where on October 16, 2014, an explosion thundered and two people died.
On April 17, Czech Prime Minister Andrei Babish announced the involvement of Russians in those events. Meanwhile, Czech law enforcement officers, in response to a request from RIA
News
»Failed to disclose the connection between the detonation of ammunition in the Zlin region and the search for Russian citizens.