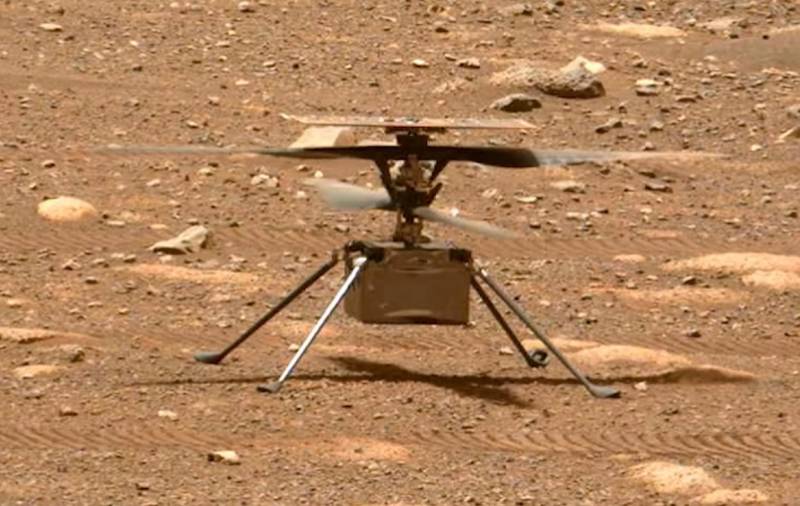 The Ingenuity "Martian" helicopter, previously delivered to the Red Planet along with the Perseverance rover, made its first test flight. NASA engineers have successfully tested the mechanisms and control systems of the miniature winged aircraft.
During its first test mission, Ingenuity reached a height of three meters, hovered in place for a while, and then successfully landed. At the next stage, a full-fledged flight of the "Martian drone" along a given trajectory is planned.
Recall that a new NASA rover called Perseverance and the world's first Martian helicopter successfully landed on the surface of our "red neighbor" in mid-February. Since that moment, the rover has already managed to make several test "races", during which the engineers have checked the operation of its onboard equipment.
Now it's Ingenuity's turn. The miniature rotorcraft weighs only 1,8 kg, operates on solar energy and is intended to explore the surface of the Red Planet. Each flight will be recorded by a 13 megapixel camera on the helicopter.
It should be noted that the first launch of the device was postponed several times due to various technical problems. Nevertheless, the problems were eliminated and the flight took place, which confirms the possibility of using aircraft already familiar on Earth in the conditions of Mars.