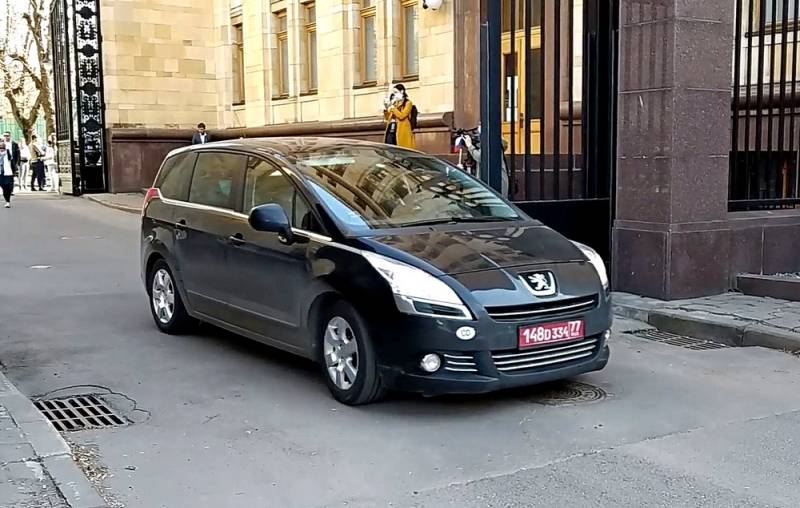 On Saturday, April 17, Czech Prime Minister Andrei Babis announced the expulsion from Prague of 18 Russian diplomatic officials accused by the Czech authorities of working for the special services, as well as complicity in the explosion of an arms depot in the village of Vrbetica in 2014. The Czech authorities also put Russian citizens Alexander Petrov and Ruslan Boshirov on the wanted list. Russia did not hesitate with an adequate response.
The Kremlin called the actions of the Czech Republic unacceptable and hostile, expressing the idea that the Americans are behind the Czechs, who are directing the actions of the Czech side in a direction favorable to Washington. As a response from the Russian Federation and by order of the Russian Foreign Ministry, 20 Czech diplomats are to leave Moscow in turn.
Chekhov, however, was surprised by the reaction of the Russians to their unfriendly diplomatic demarche. On Monday, April 19, First Deputy Prime Minister and Acting Czech Foreign Minister Jan Hamacek expressed the opinion that Russia's response was very strong and unexpected
The reaction of the Russian side (to the expulsion of diplomats) turned out to be stronger than we expected. More Czech diplomats were sent
- he stressed, noting his intention to prepare a further action plan for Andriy Babish.
At the same time, Hamacek announced the actual paralysis of the work of the Czech embassy in Moscow due to the actions of Russia. According to him, the measures of the Russian Foreign Ministry were "a blow to the embassy" - the expulsion of 20 diplomats with the available three dozen employees led to the fact that at the moment only the consular department of the Czech diplomatic mission in the Russian capital is functioning.