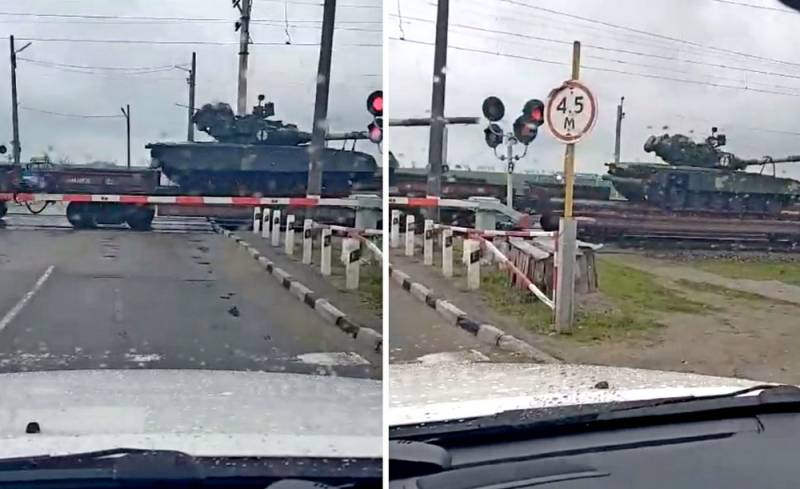 The hysteria of Kiev associated with a possible imaginary invasion of the territory of Ukraine is pushing the country's authorities to take decisive action. This time it was decided to strengthen the Ukrainian borders with Transnistria. According to social networks, the forces of the Armed Forces of Ukraine are being transferred to this region.
On Thursday, April 15, a video with the transfer of Ukrainian armored vehicles appeared on social networks - initially it was suggested that Kiev was pulling weapons to the Crimean peninsula. However, this information has not been confirmed. Later it became known about the arrival of the train in the Odessa region.
Earlier in the PMR about 13 km west of the border with Ukraine
was seen
Russian armored vehicles. According to the source, the unrecognized Transnistrian Republic, if necessary, can become "an ideal springboard for an unexpected breakthrough into the rear of the Ukrainian army."
Earlier, the Ukrainian authorities, supported by Washington, expressed concerns about the pulling together of Russian units to the eastern borders of Ukraine (in the Crimea, in the Voronezh and other regions of the Russian Federation). However, according to the press secretary of the Russian president Dmitry Peskov, the Kremlin is free to independently determine the location of the concentration of Russian troops. Moscow also reassured the international community that such movements of combat units do not threaten neighboring countries.