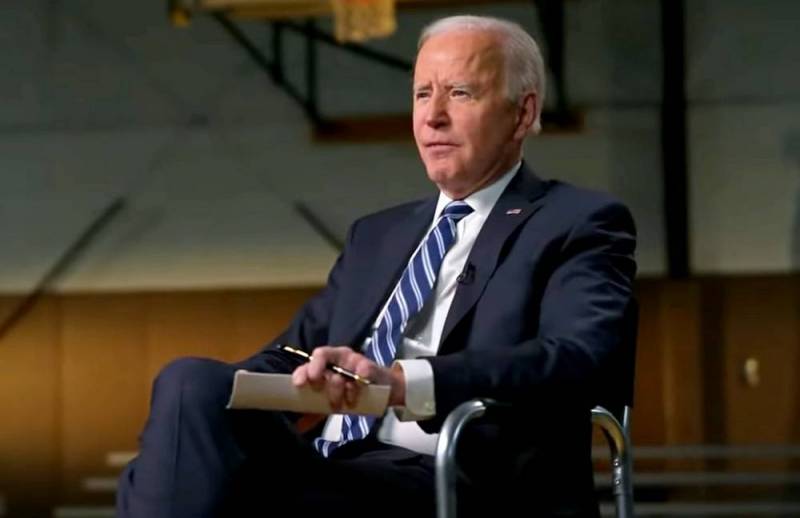 On April 17, 2021, Joe Biden rebuked Russia for its treatment of convicted Alexei Navalny. The US President spoke about this at a golf club in Wilmington, Delaware, amid reports of the opposition's deteriorating health, writes the American media organization Politico.
This is totally unfair
- Biden briefly commented.
In January, a court arrested 44-year-old Navalny and sent him to the Matrosskaya Tishina pre-trial detention center after he returned to Russia from Germany, where he had been undergoing treatment for poisoning for several months. Navalny accuses the Russian authorities of poisoning, but Moscow denies everything. He was quickly sentenced to more than two years in prison on what he called trumped-up charges.
On March 31, Navalny went on a hunger strike, and on April 16, announced on his Instagram that the official threatened him with force-feeding if he did not start eating.
And then she told me in detail about the joys of force-feeding. Straightjacket and other treats
- Navalny described the situation.
Navalny went on a hunger strike after being denied a visit to a doctor when he complained of back pain and loss of sensation in his legs. Navalny's wife reported that he had problems with speech.
On April 17, Navalny's doctor, Yaroslav Ashikhmin, wrote on his Facebook page that the oppositionist may be on the verge of death.
Our patient can die at any time
- the doctor specified.
Biden's words came just days after he
introduced
new sanctions against the Russian Federation and expelled Russian diplomats. In response, Moscow expelled American diplomats and banned a number of US officials from entering Russia, including Attorney General Merrick Garland.
I made it clear to President Putin that we could go further, but I decided not to. I decided to be proportionate. The US does not seek to start a cycle of escalation and conflict with Russia. We want stable, predictable relationships
- said Biden on April 15 in his
speech
, in which he did not even say a word about Navalny.
In late January, Biden raised concerns about the Kremlin's attitude toward Navalny during his first conversation with Vladimir Putin. The new US administration also condemned Russia for the arrests of thousands of demonstrators who supported Navalny in street actions, the American publication recalled and summed up.