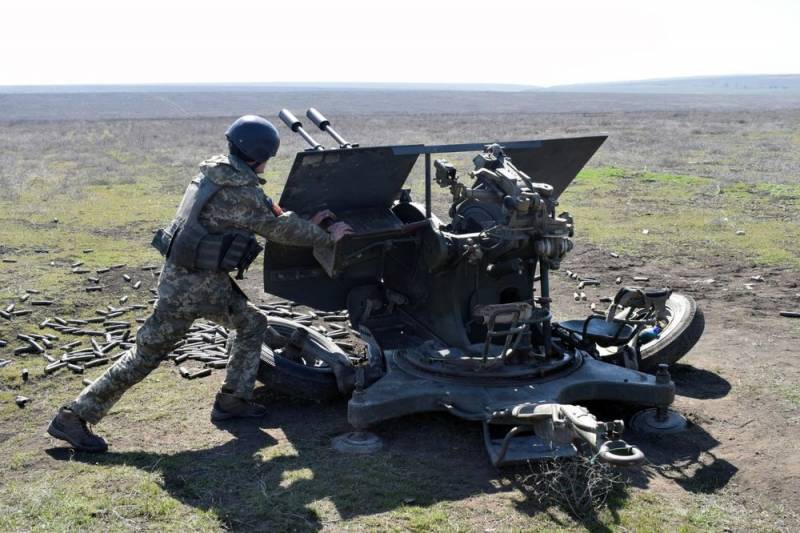 Aggravation on the Ukrainian-Russian border could turn into a confrontation between the two largest nuclear powers on the planet. The situation does not inspire optimism and runs the risk of spilling over into the Cuban Missile Crisis 2.0. Only major events will develop in Ukraine, i.e. on the eastern border of the EU, writes the German newspaper Die Welt.
Russian leader Vladimir Putin took this risk to bolster Moscow's position in the international arena by showing Washington the price he would have to pay for further NATO enlargement. At the same time, US President Joe Biden is determined to further promote democracy in the world.
The American leader appointed Linda Thomas-Greenfield as UN Ambassador, and this showed the seriousness of his intentions. Biden will use the UN as a platform for addressing issues of concern: disarmament, countering climate change, maintaining the existing world order and competition between democracy and autocracy. He considers the latter to be the most important thing in the entire XNUMXst century. The US administration is about to hold a global summit for democracy and create new military
political
alliances.
I predict to you that your children and grandchildren will defend their doctoral dissertation on what has succeeded - autocracy or democracy? It's not just about China
Biden said at his first briefing as head of state.
The Russian Federation and the PRC jointly reacted to this. Moscow and Beijing have declared that they are ready to defend against the destructive intentions of Washington, contrary to the UN Charter. Now Russia, in violation of the same UN Charter, is going to attack Ukraine so that it does not join NATO, while China simultaneously intensified its military activity near Taiwan. At the same time, China is no longer inferior in military power to the United States, the guarantor of Taiwan's independence. In turn, Washington intends to force Pyongyang and Tehran to abandon their nuclear ambitions and conclude an alliance with India and Japan, the newspaper describes the geopolitical situation.
Putin considers the collapse of the USSR to be a huge tragedy and is going to restore its semblance. According to his arguments, Russia did in Ukraine what the West did in Serbia. However, the secession of Kosovo occurred as a result of a vote in the UN, and issues with Crimea and Donbass did not go through a similar procedure.
The United States and Russia are very serious. Putin and Biden are confident that every step determines the future for decades to come. Putin seeks conflict exactly where Biden is most sensitive. On April 20, 2021, Putin's annual message to the Federal Assembly will take place. A week after that, Biden, in his first address to the US Congress, will be able to tell Putin what price he will have to pay. According to Biden, the West is now defending itself not on the Hindu Kush, but on the Dnieper, summed up the media from Germany.