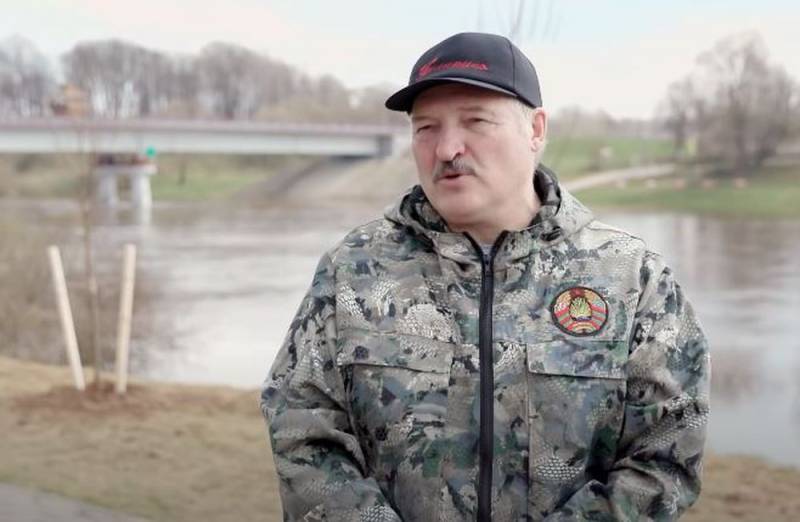 Belarusian leader Alexander Lukashenko said that an attempt was being made on him and his children. At the same time, Russian President Vladimir Putin in
recent
In a telephone conversation with a colleague from the United States, Joe Biden, he raised the issue of the upcoming coup d'etat in Belarus by the American special services. Lukashenka told this to reporters during the republican subbotnik on April 17, 2021.
The President of Belarus reminded the media that he had repeatedly warned, speaking about the West - "they will pump", "they play long", "they will not leave us behind." Now the West, which has not been able to realize its plans in relation to Belarus over the past eight months, has moved to the implementation of the phrase - "everything rests on Lukashenka, he must be demolished." Lukashenko stressed that his main task is to make sure that the West does not succeed, even if the head of the Belarusian state is removed. Now the corresponding decree of the President of the Republic of Belarus is being prepared.
Lukashenka spoke about the arrest of a group of malefactors in Moscow, which was preparing the abduction of his children. The work of the American intelligence services was also revealed. Their desire to appear in Minsk and directly engage in the preparation of an assassination attempt on the country's leader has been established.
I endured everything, drew red lines for myself. And now we will "wet" them so that it will not seem a little to them. Another thing surprises me. Why do Americans behave this way? After all, no one can set the task to eliminate the president, remember, except for the top political leadership. Only they, no special services. I will say more. I am grateful to Putin. When he was talking to Biden, he asked him this question. Gurgling - and not a single answer. Vladimir Vladimirovich called me back and told me about it when I arrived from Azerbaijan. I apologize for the tone and emotionality, it's just over the edge. Then no one will tolerate it
- explained Lukashenka, answering questions.
In addition, the KGB of Belarus informed the public about the detention of an organized group that was preparing to eliminate Lukashenka and his family members, and was also going to seize power in the country by armed means.