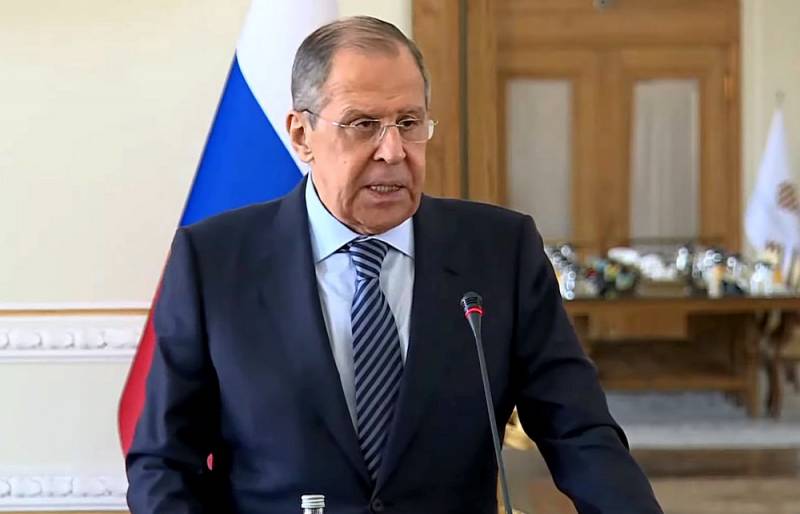 Moscow is still keeping in reserve painful and "very sensitive" countermeasures against Washington for
introduction
next anti-Russian sanctions. On April 16, 2021, Russian Foreign Minister Sergei Lavrov mentioned this in the process of a joint briefing with his Serbian counterpart Nikola Selakovic.
Lavrov explained that the measures mentioned relate to American business. He recalled that the Russian Federation found a normal way out of any difficult situations. Then he clarified that Moscow will do this in the future.
For obvious reasons, we do not have comparable levers of influence on the United States of this magnitude (on entire sectors
economics
- Ed.), Although this scale (American impact - Ed.) Is estimated by our experts as absolutely on the shoulder of our economy. I think it will be so
Said the minister.
The head of the department has no doubts that the calculations of the Russian specialists are correct. At the same time, he did not even hint about what kind of impact on American business could be discussed. However, this is understandable, since Lavrov's sphere of activity is foreign policy work.
Regarding foreign policy, Lavrov was more
specific
and verbose. The functionary described in detail the future problems of the Americans in the diplomatic field in the Russian Federation.
Lavrov said that Moscow is denouncing the "open land" treaty with Washington, and that it will soon become very difficult for US diplomats to travel across Russia. In the Russian Federation, mirror measures will be taken for the expulsion of 10 Russian diplomats from the United States. Moscow will begin to restrict and terminate the activities of US funds and organizations that interfere in Russian affairs. The hiring of citizens of the Russian Federation and third countries in the US diplomatic missions will be prohibited, the number of business trips of employees of the State Department and other US departments to American diplomatic missions on the territory of the Russian Federation will be limited. In addition, 8 US administration officials will be included in the Russian sanctions list.