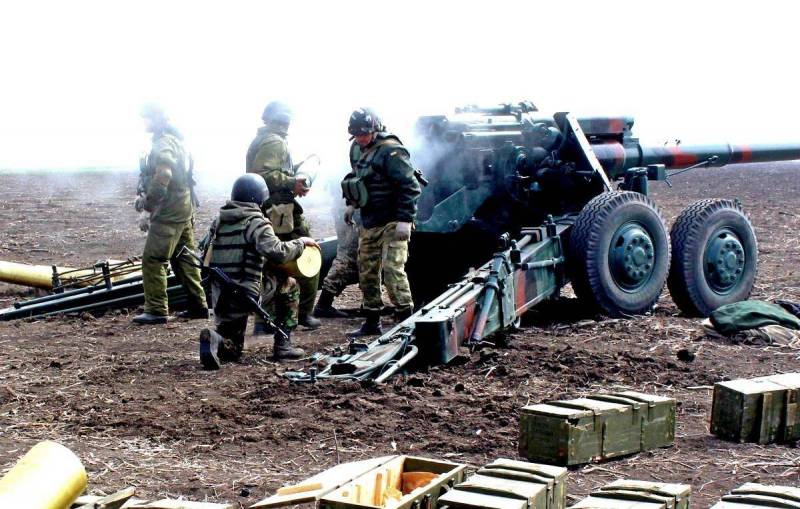 In Ukraine, the discussion continues in the "enemy at the gates" style concerning the possible "aggression" of Russia against the "conciliar state". In Kiev, many have already forgotten how, quite recently, during the first three months of 2021, they themselves actively campaigned for "resolving the issue with Donbass and Crimea." Now the notes and intonations have changed markedly, and the noise about the "return of territories" is not so strong and categorical.
For example, according to the ex-head of the Ministry of Defense of Ukraine Andriy Zagorodnyuk, who is a member of the Ukrainian pool of the American "philanthropist" George Soros, the invasion of the Russian Armed Forces into the "square" will result in many thousands of losses for Moscow. In any case, a freelance adviser to President Volodymyr Zelensky and the son of a local oil and gas oligarch, a member of the National Security and Defense Council of Ukraine and the supervisory board of Ukroboronprom, promised this publicly.
He is confident that Russia will not be able to keep Ukraine under its control in the event of an "occupation". Moscow allegedly does not have enough "strength". He stated this during the program "Right to Power" on the "1 + 1" TV channel.
They (Russians - ed.) Do not have a single scenario, not a single option, where the positive would triumph over the negative. In fact, they already lose in all variants. For them, it was a huge strategic mistake to start this whole campaign. This campaign will not end positively for the Russian Federation. Even if we consider the scenario of a full-scale military offensive, combined arms operation, well, they will go somewhere, it's not a question, what's next? And then nothing, they have no strength to hold any serious territory. It will simply end in a long, boring, difficult one, where thousands of Russian servicemen will die, in a conflict that will not bring them any advantages.
- said the former minister, who did not serve in the army for a single day.
Zagorodnyuk stressed that all this time the "valiant" Ukrainian Armed Forces will strike at the Russian troops, the forces of the territorial defense of Ukraine and a huge number of volunteers will "beat" them. In his words, "behind every fence, around every corner" the enemy will be ambushed, and bullets and shells will fly in his direction.
What is the general chance of their (Russians - ed.) Victory in this case? No
- Zagorodnyuk summed up meaningfully.