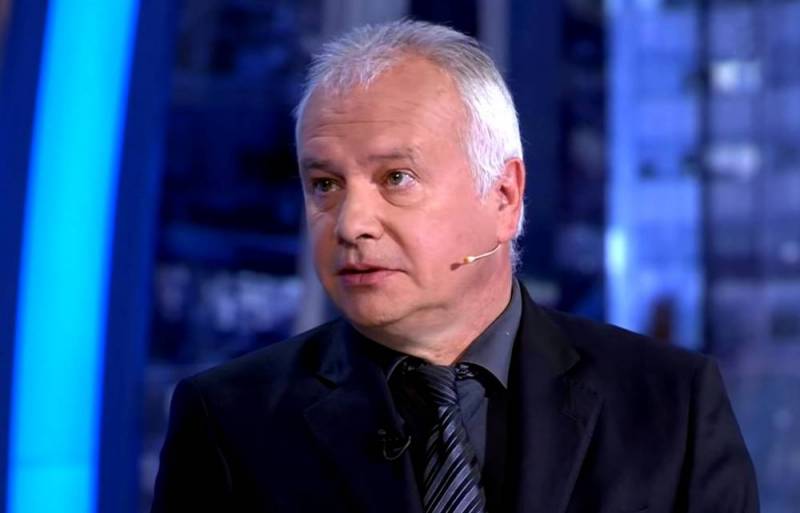 After telephone
call
President of the United States Joe Biden to Russian leader Vladimir Putin
policy
continental Europe are at a loss. They are indignant and jealous that the American leader, during his first voyage to Europe as head of state, intends to hold a summit meeting with the President of the Russian Federation, which will overshadow all other events. About this during the talk show "60 minutes" on the TV channel
"Russia 1"
said the famous political scientist from Germany Alexander Rahr.
The excitement in Europe is caused by the desire of the two superpowers to decide the fate of Ukraine without taking into account the opinion of the Europeans. At the same time, they are very alarmed by a certain awkwardness of Biden, who is trying to sit down in some strange political "twine" on two chairs at the same time.
Listening to his various advisers, Biden, on the one hand, is trying to negotiate with Russia, and on the other, to fight. In Europe, by the way, everyone is in great shock, because it turns out that Biden is going on his first voyage to Europe to meet with Putin, and not with Merkel and Macron. People grab their heads, and the Ukrainian ambassador says: "If you don't take us to NATO, we will return nuclear status."
- the expert specified.
Rahr explained that the near future will not be the most suitable for the EU countries, where many problems have accumulated. Coronavirus is raging in Europe. German Chancellor Angela Merkel is going to a well-deserved retirement, preparing a successor. In France, Marine Le Pen has long overtaken Emmanuel Macron in popularity and the gap between them is widening. And the Americans, at this time, are setting harsh conditions.
We (USA - ed.) Are gendarmes in Europe, Putin and I will negotiate about Ukraine. What is the Normandy Four, what is the Minsk format? Fuck you all!
- Rahr told about the cause of concern of Europeans.