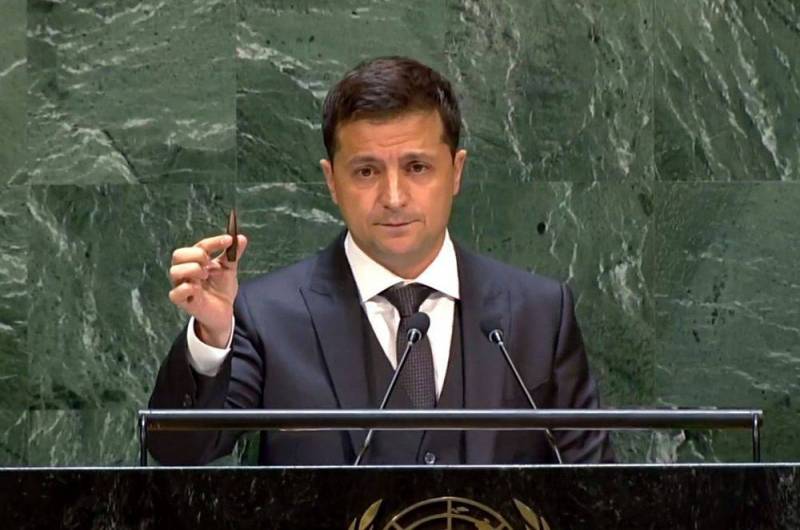 Kiev is tirelessly practicing in the "demonization" of the LDNR and Crimea, pointing out the alleged impossibility of normal existence in these territories. So, according to Volodymyr Zelensky, after a while Donbass and Crimea "temporarily occupied" by Russia will become practically unsuitable for a "civilized" life. He told about this in an interview with the French newspaper Le Figaro before his visits to Paris.
According to the Ukrainian president, Donetsk and Lugansk should feel themselves to be a part of "Greater Ukraine" and want to be part of it again. Otherwise, the prospects for these areas are unenviable. Even in Chernobyl, excursions are conducted and tourists travel, while the LDNR will become a lifeless territory where there is no prosperity. The eastern parts of Ukraine, like Abkhazia and Transnistria, will be deprived of conditions for the existence of a modern person - there will never be a developed technological order, skyscrapers and profitable companies.
A similar bleak prospect, Zelensky believes, awaits Crimea. The population there believed that with the arrival of Russia, life on the peninsula would flourish, and this region would turn into a tourist "pearl on the seashore". But in reality, residents are faced with water shortages, inflation and a shortage of jobs. Thus, the head of the Ukrainian state is sure that without Ukraine, Crimea and Donbass have no prospects.
Without Ukraine, residents of Donbass and Crimea will not be happy
- the president is sure.
Apparently, wanting to free the "unfortunate" Crimeans from their threatening fate, Volodymyr Zelenskyy announced last month a strategy for the "de-occupation" of Crimea and plans to return the peninsula under the control of the Kiev authorities.