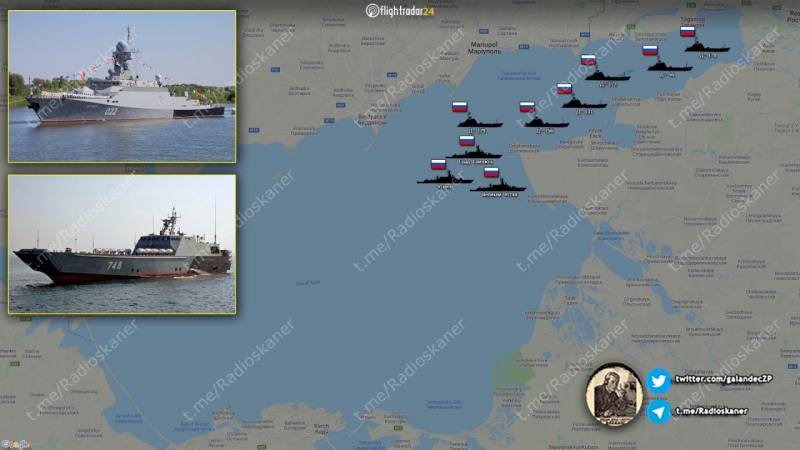 Russia continues to pull its ground and naval forces to the border with Ukraine in response to the military activation of Ukrainian troops. So, in social networks, information appeared about the location of the grouping of the Caspian Flotilla of the Russian Navy in the Sea of ​​Azov.
As of Thursday, April 15, in the northeastern part of the Sea of ​​Azov, there are six Project 11770 Serna landing craft in the roadstead, as well as three Project 21631 Buyan-M small missile ships with Caliber cruise missiles on board. Some military experts, both Ukrainian and Russian, in this connection talk about the impending "landing operation in Mariupol."
Earlier, ex-adviser to the President of Russia Andrei Illarionov in the program of Dmitry Gordon
expressed an opinion
about the high likelihood of a Russian strike on the so-called "continental Taurida" north of Crimea, as well as the possible occupation by Russian units of the channel of the North Crimean Canal and adjacent regions. According to Illarionov, such actions by Russian troops could cut off Ukraine from the Black Sea region and seriously weaken its geopolitical position.
However, Volodymyr Zelenskyy assures the citizens of his country that the Ukrainian army is ready for any development of the situation. The President of Ukraine also calls not to succumb to panic and to trust only the information of the General Staff and official state bodies.