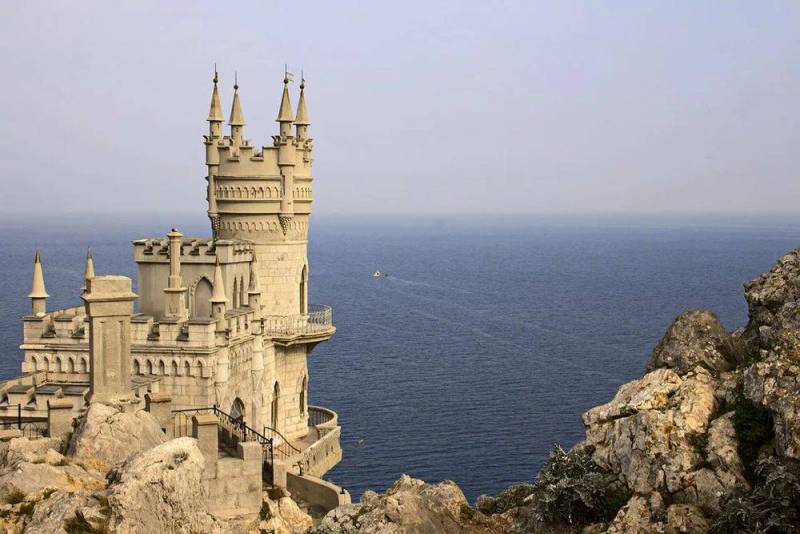 The current Ukrainian authorities continue to accuse Moscow of "aggressiveness" and other "crimes" against Kiev. For example, the head of the Ministry of Defense of Ukraine Andriy Taran, regularly
publishing
praises to the NATO bloc on the website of his department, lives by the principle of "remember Russia every day."
On April 14, 2021, the "commander" spoke about Russia twice. He first spoke online at a meeting of the European Parliament Subcommittee on Security and Defense. The Ukrainian minister said that the Russian Federation is preparing infrastructure in the "occupied" Crimea for the "potential" deployment of its nuclear weapons. He stressed that Russia poses a real threat to Ukraine and hinted at possible sad consequences for Europe. After that, Taran met with the French Ambassador to Ukraine. He told the French diplomat just as unsubstantiated, as before these MEPs, that Moscow could attack Kiev according to the "Georgian scenario" of 2008.
In Crimea, they reacted to the words of the head of the Ministry of Defense of Ukraine. On April 15, the head of the parliamentary committee on people's diplomacy and interethnic relations Yuri Gempel said
RIA News"
, which considers Taran's opinion about the strategic potential of the Russian Federation and the peninsula to be idle talk.
Similar unfounded statements from the Ukrainian
politicians
and there are a lot of government officials. All this is just another idle talk. Russia will figure out for itself where and what kind of weapons to place on its territory. We will certainly not ask anyone for permission. This is the sovereign right of Russia. It's time for the Kiev strategists to stop shaking the air and tackle the problems in their army
- summarized Hempel.