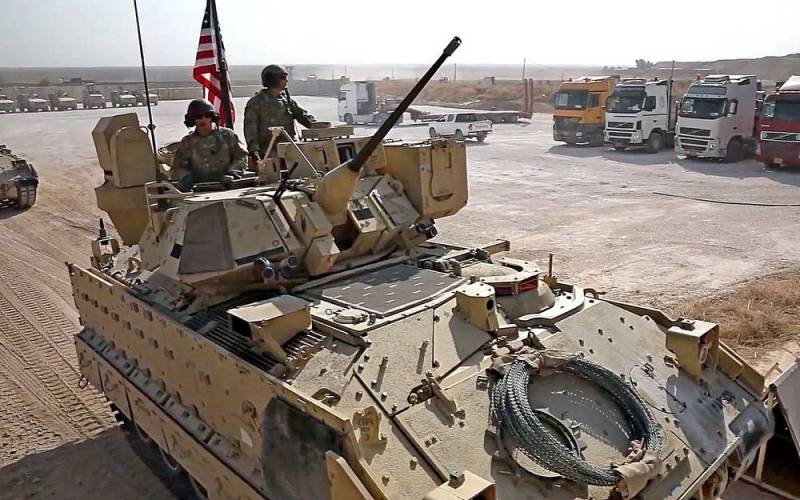 On April 15, 2021, one of the American military bases located north of the Syrian city of Deir ez-Zor was covered by a missile strike of "unknown origin", i.e. no one took responsibility. As a result, several US military personnel were injured and promptly taken to a nearby hospital. This was reported by the Aletejah TV channel from Iraq, citing local sources.
The Mehr agency from Iran clarified that the aforementioned missile strike was inflicted "on the US headquarters, which is responsible for the export of oil from the SAR." At the same time, several similar attacks have been carried out on this and other American targets in the east and northeast of Syria over the past few months.
In turn, the opposition Syrian Internet publication Enab Baladi claims that the missile strike hit the base of the Kurdish "Syrian Democratic Forces" (SDF), supported by Washington.
Note that not a single media outlet has indicated specific coordinates, the name of the area, or any characteristics of this object. There may have been several attacks.
Since 2015, Washington has acquired nine military bases in the designated area, close to hydrocarbon deposits. Four in Deir ez-Zor province and five in Al-Hasakah province. Moreover, at all these facilities, except for the Americans, there are Kurds.
It is assumed that the latest attack could have been carried out either by ISIS jihadists (a terrorist organization banned in Russia) or by pro-Iranian militias fighting on the side of Damascus.
On April 14, it became known from Syrian government sources that ISIS jihadists attacked the SDF prison in the city of Al-Hasakah, where ISIS prisoners are being held. The results of the attack are not known.
We remind you that since September 2020, the United States has been strengthening its facilities in Syria, regularly transferring reinforcements to its bases from Iraq, and in the opposite direction sending oil caravans.