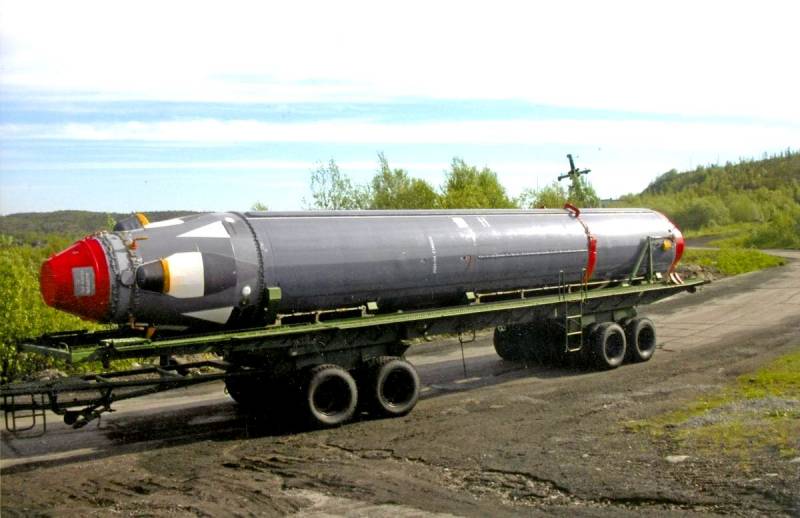 Russia has modernized the Liner sea-launched ballistic missile, thereby extending its service life until 2035. The ammunition is based on the R-29RMU2 Sineva submarine missile and has a long history.
So, back in the 70s of the last century, a correspondence dispute arose between American and Soviet designers over what kind of fuel to fill ballistic missiles - liquid or solid. The first, chosen by the Soviet Union, is more energy efficient, but has a number of disadvantages.
In particular, due to toxicity and high chemical aggressiveness, liquid-fueled rockets cannot be kept refueled for long enough. This problem was especially acute for the submarine fleet.
Based on the foregoing, the Americans decided to take the path of least resistance and in 1979 created the Trident-1 solid-propellant ballistic missile. Its upgraded version of Trident 2 has become the main missile in the US and British nuclear arsenals since 2018.
Russia has chosen a more complex, but as time has shown, an effective strategy. Our engineers continued to improve the line of Soviet liquid-propellant ballistic missiles and in 2004 created a ballistic missile for R-29RMU2 "Sineva" submarines. In terms of "energy and mass perfection", our rocket surpassed the Trident-2 by 20% and did not lag far behind in terms of the maximum launch range.
In turn, the R-29RMU2.1 "Liner" is a deep modification of the "Sineva". The rocket received more powerful engines and modern electronics. It is now possible to launch ammunition even in a salvo from a depth of 55 meters at a speed of up to 7 knots.
But the most important thing is the unification of the warheads. The Liner can be equipped with both medium-power warheads from Sineva and up to eight state-of-the-art units equipped with Topol-M, Yars and Bulava. Such opportunities even "never dreamed" of American "Tridents", which makes our "Liners" the undisputed leaders among sea-launched ballistic missiles.