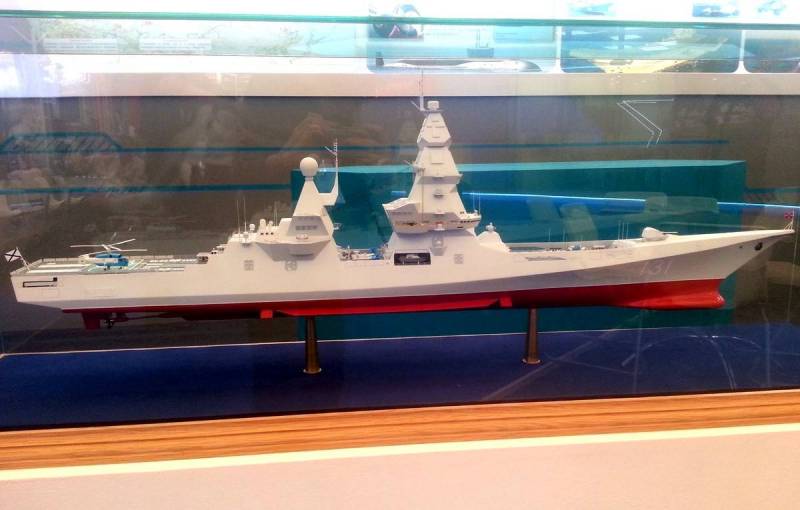 The Russian Navy is unlikely to receive a nuclear destroyer of the Leader project at its disposal in the near future. At least in the form in which it was originally planned. About this agency
RIA News
said the general director of USC Alexei Rakhmanov.
According to the functionary, it is extremely doubtful that the destroyer will be built in the form in which it was planned earlier. At least not in the near future. In this case, much will depend on the Ministry of Defense, which acts as the customer.
Recall that for the first time it became known about the plans to develop a nuclear destroyer for the Navy in 2009. In 2010, based on reports from a number of domestic media outlets, the development of a promising combat vessel began. In 2017, the Ministry of Defense of the Russian Federation approved the design of the destroyer.
At the moment, nothing is known about the exact technical characteristics of the ship. According to preliminary data, the cost of creating a nuclear destroyer of Project 23560 "Leader" may reach 100 billion rubles.
Former Commander-in-Chief of the Navy, Admiral Viktor Chirkov, argued that a new generation destroyer with a nuclear power plant should have a displacement of about 14 thousand tons. Later, information appeared about plans to create two versions of the ship: with a displacement of 10-12 thousand tons with a gas turbine engine and a displacement of 18-19 thousand tons with a nuclear power plant.
According to the initially announced plans, the laying of the lead destroyer "Leader" was to take place no earlier than 2022. Now, given Rakhmanov's statement, the implementation of the project may seriously "slow down".
At the moment, the Russian Navy has only one combat ship with a nuclear power plant - this is the project 1144 Orlan cruiser Peter the Great, launched in 1989.