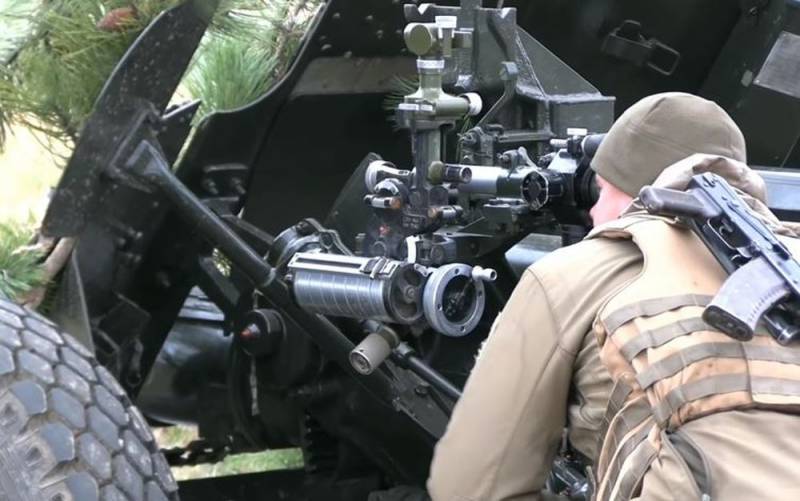 On April 14, 2021, the Armed Forces of Ukraine began military exercises in the Kherson region. The Ukrainians deployed their tanks and anti-tank guns on the Crimean border, demonstrating their readiness to "repel the attack of the Russian aggressor." The press service of the Joint Forces Operation (JF) command of the Armed Forces of Ukraine informed the public about this.
Artillery and tank reserves carrying out combat missions along the border with the temporarily occupied territory of the Autonomous Republic of Crimea, upon a signal, moved to certain areas to counter the enemy offensive
- says the communique.
It is clarified that according to the legend of maneuvers, enemy tanks with the support of infantry tried to break through the defense line of the Armed Forces of Ukraine.
During the reconnaissance, the main fire forces of the enemy were identified. In order to counteract, a tank reserve and anti-tank artillery were introduced into the battle.
- explained the commander of the Joint Forces of the Armed Forces of Ukraine, Lieutenant General Sergei Naev.
The commander noted that the crew of the anti-tank battery of MT-12 Rapier guns of 100-mm caliber quickly took up a firing position and began to destroy enemy targets.
At the same time, the tank crews worked out the elements of maneuvering in open areas and changing positions, installing a smoke screen and camouflage. They moved to the border and also destroyed the enemy.
Naev stressed that the Ukrainian tankers and artillerymen had worked out their actions in close combat. He explained that the scenario of the maneuvers may seem familiar to the servicemen, since they (the exercises) take place often. However, each time the introductory, terrain, goals and tactics change. This is how the personnel increase and consolidate their skills.
As proof, the press service of the Joint Forces of the Armed Forces of Ukraine distributed a video from the mentioned exercises.