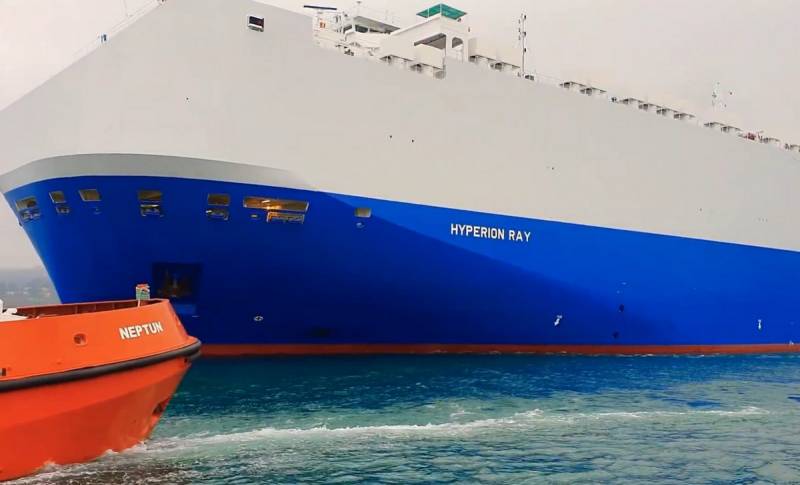 In response to the recent Israeli attack on the Iranian nuclear facility in Natanz, Isfahan province, Tehran launched a missile attack on an Israeli cargo ship off the coast of the UAE, Al-Mayadin TV reported on Tuesday April 13, citing its own sources of information.
According to the Israeli TV company Kan, the Mossad special service is behind the incident at the uranium enrichment facility in Isfahan. Iranian government spokesman Ali Rabiyi promised a tough response from the Islamic Republic to the actions of the organizers and perpetrators of the explosion in Natanz.
There will be retaliation and response in the territory of the aggressor
- Threatened Rabiyi, whose words are conveyed
news
agency Fars.
A representative of the Iranian government added that another response to such acts of attackers would be the further development of the Iranian nuclear program and the country's movement along the path of progress.
Tehran quickly moved from words to deeds and fulfilled its promise to strike back. So, not far from the emirate of Fujairah, the Israeli ship Hyperion Ray, sailing under the flag of the Bahamas from Kuwait, was attacked. None of the ship's crew was hurt, and the ship itself received minor damage. According to the Israelis, the Iranian military is behind the attack, firing a missile at the Hyperion Ray from a ship or unmanned aerial vehicle.