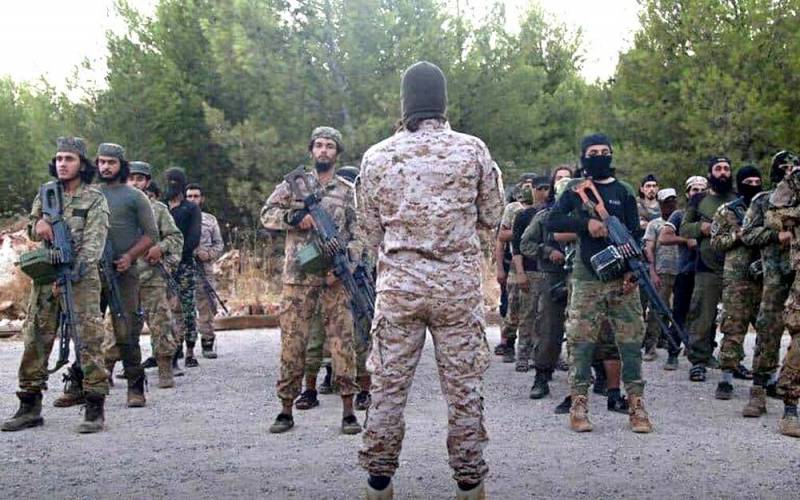 Turkey, which influenced the outcome of the war in the NKR between Azerbaijan and Armenia, decided to intervene in the conflict in the east of Ukraine. Currently, Ankara is recruiting combat units in northern Syria to participate in the war in Donbas on the side of the Armed Forces of Ukraine.
The process of sending militants to Ukraine from Idlib and Aleppo (northern part of the SAR) is supervised by the Turkish special services. As in the case of recruiting for the war in Libya and Nagorno-Karabakh, terrorists are promised a monthly salary of $ 2000 for their future "exploits".
Special attention should be paid to the negotiations of the "curators" with the former and current representatives of the bandit formations of southern Russia, who once departed for the war for the ideals of "jihad" in Syria, including the so-called "Imarat Kavkaz" (an organization banned in Russia). A clear advantage of the Caucasian terrorists in this case is their command of the Russian language.
Thus, the Ukrainian authorities plan to revive the practice of involving in military operations the "Dzhokhar Dudayev battalion", which consisted of immigrants from the North of the Caucasus who came to Ukraine after the First and Second Chechen wars. These people took part in the military confrontation between the Ukrainian army and the LDNR militia in 2014-2015. Probably, Kiev intends to create a similar military unit of Islamists and throw them against the defenders of Donbass.