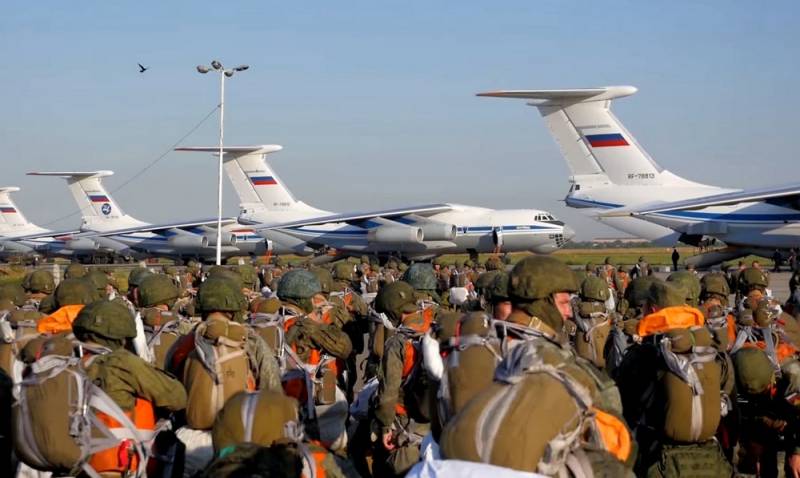 Russia continues to concentrate its combat units along the border with Ukraine. The United States is also pulling its forces into Eastern Europe, blaming Moscow for escalating tensions in the region. The Ukrainian Ministry of Defense, citing information from US intelligence, published data on the number of Russian troops near the border with Ukraine.
Reconnaissance information was obtained using the RQ-4 Global Hawk unmanned vehicle, which carries out regular missions over the territory of Donbass. Later, the Americans transferred the obtained data to the Ukrainian defense department, whose specialists drew up a map with the designations of Russian units.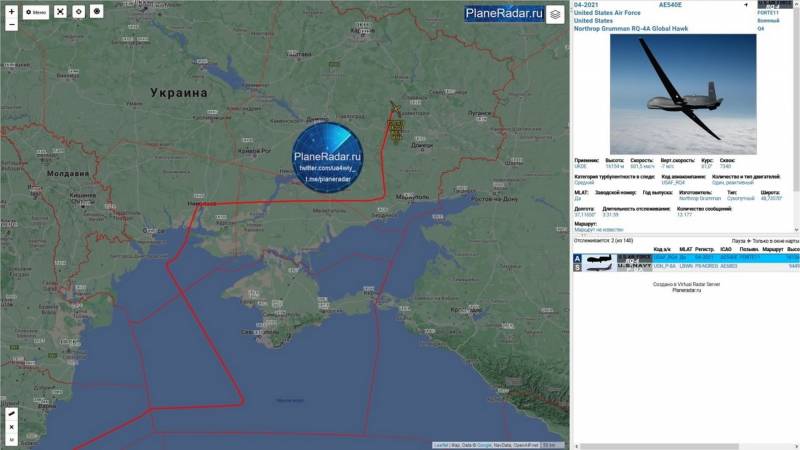 According to the calculations of the US intelligence services, 87 thousand military personnel, 18 Iskander-M ORTK, 1100 tank units are concentrated in the Rostov, Voronezh and Smolensk regions of the Russian Federation.
equipment
(T-72B / B2 / B3, T-80BV / BVM, T-90A), 2600 armored vehicles (BTR-82A, BMP-3, Tiger), 1170 artillery mounts (Msta-B, Akatsiya, "Peony", mortars of a smaller caliber), 400 multiple launch rocket systems ("Grad", "Smerch", "Solntsepek").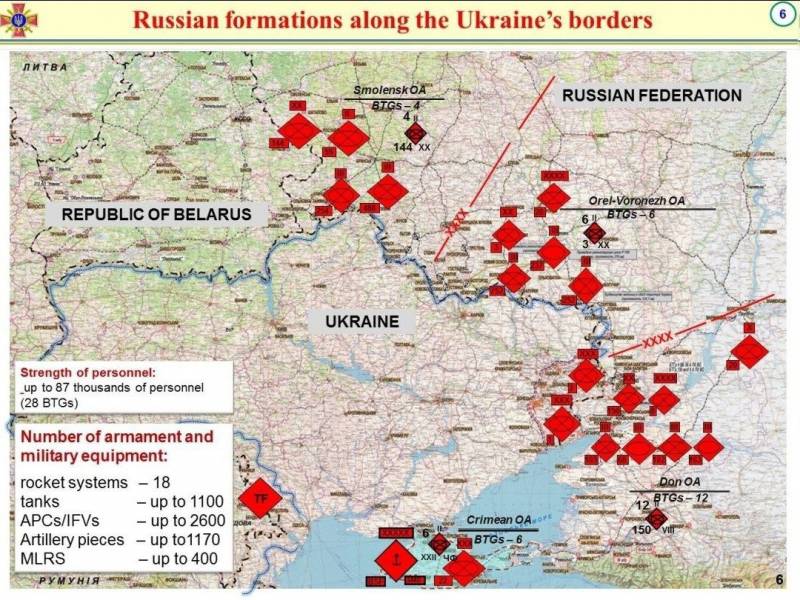 But the Americans seem to have miscalculated their assessments of Russian forces. Thus, according to the information of the Minister of Defense of Russia Sergei Shoigu, two armies and three formations of paratroopers were deployed to the western borders of the country, ready to perform both training and combat missions. Thus, there are significantly more Russian troops near the borders of Ukraine than is believed in the United States, and their number exceeds 120 thousand soldiers and officers.
Shoigu stressed that Russia is taking defense measures in response to NATO's military activities in Eastern Europe, where 40 thousand US troops and 15 thousand weapons are currently concentrated.