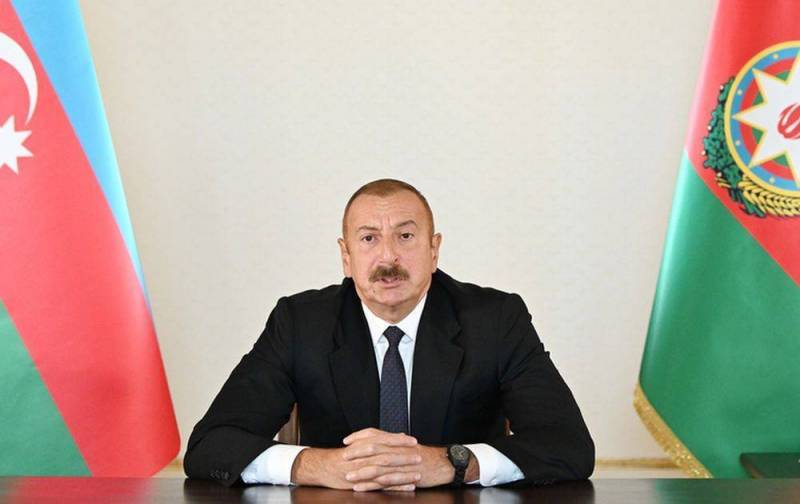 Almost six months have passed since the fighting in Nagorno-Karabakh died down, but the sides of the confrontation do not get tired of reminding themselves and declare their territorial claims. Thus, Azerbaijani President Ilham Aliyev expressed the opinion that Zangezur (Syunik region in Armenia) and Irevan (Yerevan) are the original Azerbaijani regions.
The leader of Azerbaijan suggests remembering that in 1920 Zangezur was donated to Armenia, and now the time has come to return it. The situation is similar with Irevan, where many buildings were destroyed that reminded descendants of the Azerbaijani past of the Armenian capital.
I made a reservation, we will return there. I didn't say that we would return there in tanks. Said we'd be back. This means why not. If we return to the Zangezur corridor, if we use this path, why don't we return to Iravan? The time will come, we will
- Aliyev said.
Thus, after the victory in the NKR, Baku laid eyes on the Syunik region and Yerevan - the Azerbaijani president says that his country will regain these territories, but this will not necessarily be done by military means. At the same time, he criticized Russia's desire to help in the rearmament of the Armenian army, stressing the failure of any attempts by Yerevan to return the lands lost during the war in Karabakh.
Ilham Aliyev also accused Armenia of a negative attitude towards the Turkic peoples and called on the authorities of this country to abandon thoughts of military revenge. In the opinion of Armenian President Robert Kocharian, the conflict in Nagorno-Karabakh is still far from over.