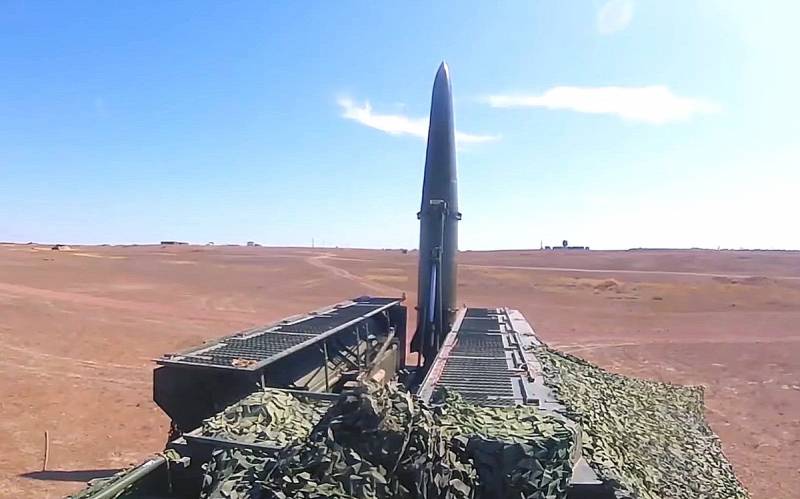 The Russian Defense Ministry made a decision to transfer Iskander-M operational-tactical missile systems to the regions bordering with Ukraine. About the presence of OTRK near the Russian-Ukrainian border recently
писал
"The reporter". The rotation of Iskander was confirmed by the Russian military department on Tuesday 13 April.
According to the Ministry of Defense, the missile systems have been relocated from Kursk to the city of military glory Voronezh to participate in events dedicated to the celebration of the 76th anniversary of the Soviet Union's Victory in the Great Patriotic War.
Four starting-loading and launching installations were delivered to the territory of the Voronezh region by rail, which, before participating in the pre-parade trainings, underwent appropriate material, technical and sanitary procedures.
Meanwhile, NATO and the United States declare an increase in Russian military activity near the border with Ukraine. Head of European diplomacy Josep Borrell and US Secretary of State Anthony Blinken expressed their concern over the current situation. In Washington
policy
make harsh statements about the growth of the "aggression" of the Russian Federation and the movement of Russian units in the Crimea and on the eastern borders of Ukraine.