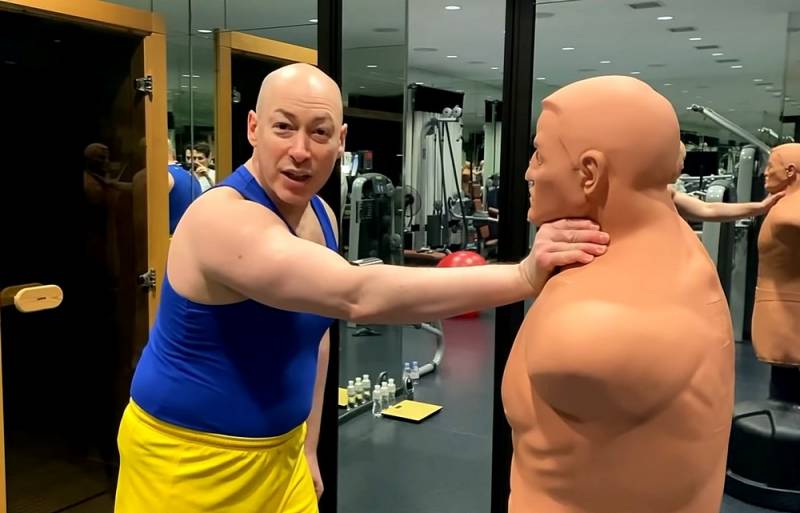 Ukrainian journalist Dmitry Gordon in the process
recent
interview with radio "Echo of Moscow" said that the Armed Forces of Ukraine today possess weapons that the military does not even know about.
political
the leadership of Russia. He also frightened that this "secret" weapon would be used in case of "aggression" of the Russian Federation against "sovereign and conciliar" Ukraine.
The Ukrainian army is not only able to rebuff the aggressor, it will rebuff the aggressor. And hotheads in Russia must understand that the situation has changed a lot. If at the beginning of 2014, the Armed Forces of Ukraine did not imagine what it would be like to shoot at the Russians, since they were fraternal peoples. It did not fit in my head how the brothers could come to the brothers to take the territory. Today we all know about Russia, about Putin's Russia. We perfectly understand what to expect from her and the APU will shoot. Will shoot to kill
- he said.
The Ukrainian army today possesses weapons that are not suspected in Russia (on the video from 11:15 - ed.). She will use this weapon if someone from the Russian army crosses the border with Ukraine. <...> And if not (ie does not cross the border - ed.) - everything will be calm
- added Gordon.
The Ukrainian journalist did not specify what kind of weapon they were talking about, and the presenters did not think to ask again. However, for some reason, many experts associate this information with the close military-technical cooperation between Kiev and Ankara, which has developed recently.
Note that the President of Ukraine Volodymyr Zelenskyy during the recent
Visit
in Istanbul offered his Turkish colleague Recep Tayyip Erdogan half of the shares of a large engine-building company Motor Sich.
In Kiev, they are now betting on construction
corvettes
Ada class for the Ukrainian Navy, production of Bayraktar TB2 drones, and possibly Bayraktar TB2S and Akinci. In addition, the Ukrainian authorities are gradually developing their own missile program, in which the Neptune SCRC and the Olkha MLRS are only the first components of the overall strategy. But all this takes a lot of money and time.