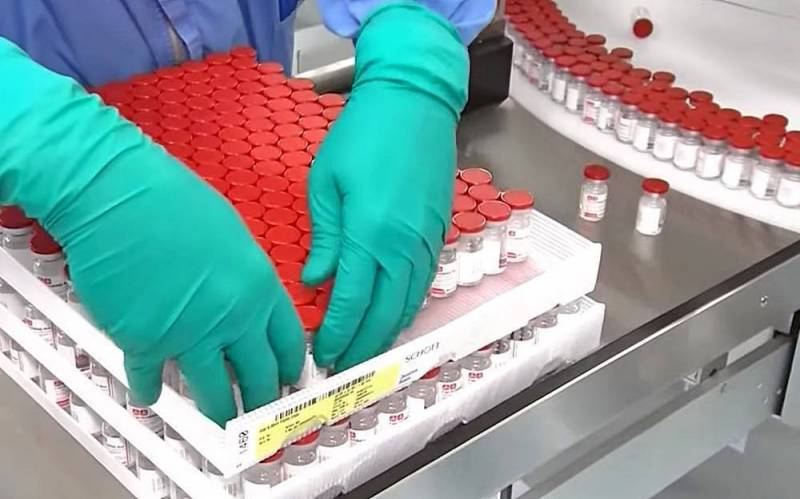 The iDNES portal, popular in the Czech Republic, published an article stating that a significant number of the country's citizens are ready to be vaccinated with the Russian Sputnik V vaccine. The text indicates that almost 47% of the respondents are ready for this. The values ​​of consent are especially high in the category of people over 60 years old.
News
turned out to be so resonant that more than three thousand two hundred responses were left under it.
Some comments from Czechs from iDNES:
Prefer Russian "Sputnik" rather than wait months? What a meaningless headline. We already have 2 million vaccinated. And almost a million vaccines will arrive in April. But why not? Anyone who wants Sputnik, let him get it. But if I'm not longing for a Russian car, Russian food or Russian electronics, or I'm not going on vacation to Russia, then why should I choose Sputnik?

- writes the reader Radovan Sýkora.
What fool is going to get an unauthorized vaccine from Russia? What if they ship a substance other than the approved one? Will they check it to make sure everything is in order?

- Kateřina Karešová is indignant.
"Satellite"? If it is approved by the EU and produced somewhere in Europe, then why not, otherwise it is not necessary. Vaccines in Russia are prepared from somewhere and the devil knows how [...]

- notes Petr Lukáš skeptically.
Sputnik needed to go through the standard approval process, like all other vaccines. Instead, the usual Russian freaks begin with deals and
political
games. Well, just some kind of classic of the genre
- pointed out David Pokorný.
A normal person, presumably, will not introduce an unapproved vaccine that does not have the necessary documentation, regardless of its advertising in the press.

- said a certain Ferdínand Zilcher.
If it is made in Germany, fully tested and approved by the EMA, I might just start to think about it, but that does not signify agreement yet

- Václav Řezáč argues.
If they ask the question: will you be vaccinated with Sputnik or will you not be vaccinated at all (because we cannot provide anything else), then I will not be surprised by such interest ...

- responded Šimon Martynek.
I have no doubt that Russian scientists can create a high-quality vaccine. But what I have doubts about is compliance with production standards. That is, for me "Sputnik" is relevant only if approved by the EMA, as well as if it will be produced in one of the EU countries, which guarantees its quality

- notes Jaroslav Veigent.
Regardless of the origin and quality of Sputnik V, I don't think the real reason people want this injection is because people are afraid of infection. It's just that citizens, as a rule, are tired and distressed by various restrictions. Everyone sees a way out in the vaccine. [...] However, speaking about myself, I would like to introduce "Sputnik V", but for practical reasons only after its approval by the EMA [...]

- comments Ondřej Karel Vodička.
Everything is clear, it was decided to shove this "Sputnik V" at any cost

- replied Jan Molnár.