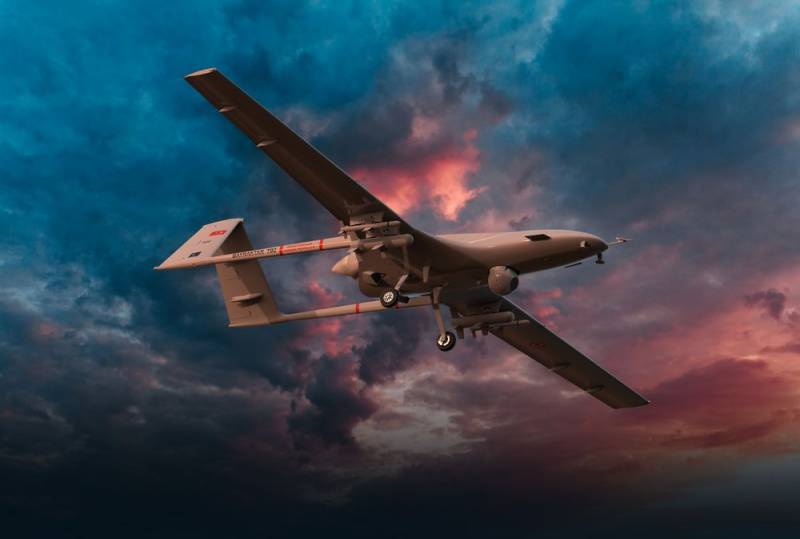 After the purchase by Ukraine of the Turkish reconnaissance and attack drones Bayraktar TB2 ("Bayraktar TB2") and the next aggravation in the Donbas, many experts began to talk about the effectiveness of the use of these drones in the above-mentioned conflict.
For example, analysts of the Turkish Internet publication Haber7 believe that the Bayraktars purchased by the Ukrainians will become a "real nightmare" for the air defense system of the self-proclaimed republics and Russia, which is helping them. They claim that as a result
recent missions
, the positions of the Russian Pantsir-S1 air defense systems and other air defense systems in the DPR and LPR were revealed, therefore, they can be "easily destroyed", as was done in Syria, Libya and Nagorno-Karabakh.
One part of Turkish "patriotic" readers emotionally supported the conclusions of the local media. They accused Moscow of supporting the Kurds and expressed hope that "the Russians will disappear." Then they reproached the authorities of their country that they had acquired "unnecessary" S-400s when they themselves have drones.
Another part of the readers called on their compatriot opponents, as well as the media and their analysts to think more soberly and rationally.
We ourselves bought the S-400 from the Russians
- they reminded, explaining that these air defense systems are a means of defense, and "Bayraktars" are intended for reconnaissance and attack.
Commentators agree that Turkey and Russia are rivals in Syria and Libya, since Ankara and Moscow have their own interests in these countries. However, the Russians and the Turks work together perfectly when required and jointly resolve issues.
At the same time, Turkey has no interests in Donbass, but with its obscure actions Ankara may quarrel with Moscow, which is fraught with bad consequences. As for the microscopic number of Bayraktars, they are powerless against the colossal army of Russia, moreover, armed with the world's largest strategic potential.
Thus, it makes no sense for Turkey to break off normal relations with Russia. In addition, in the event of an attempt to return Crimea, Ukraine could be seriously damaged. Russians take Crimea and Donbass very close to their hearts, so there is no need for the Turks to expose themselves.