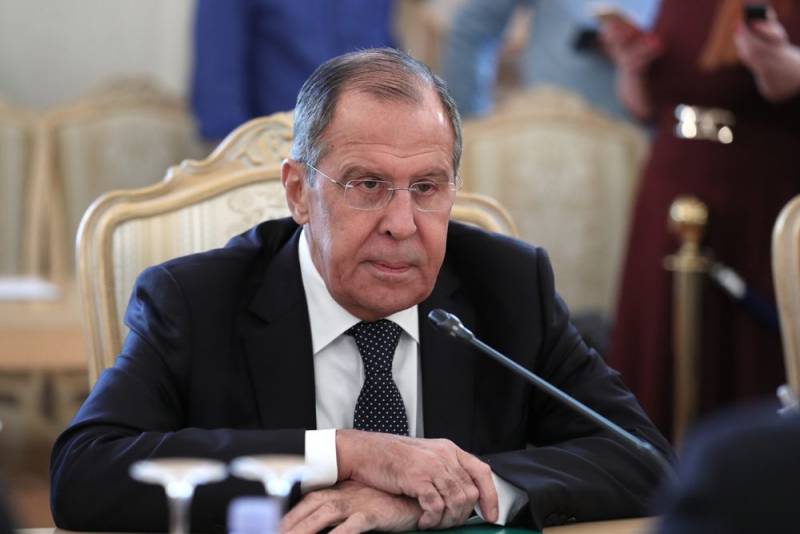 Russia strongly advises all states, including Turkey, not to encourage militancy in Ukraine by fueling militarism in that country. This was announced on April 12, 2021 at a briefing by Russian Foreign Minister Sergei Lavrov, after negotiations with his Egyptian counterpart Samekh Shukri in Cairo, commenting on the purchase of modern reconnaissance and strike drones Bayraktar TB2 by Kiev from Ankara.
Lavrov noted that in 2014, after the anti-constitutional coup in Kiev, the new Ukrainian government, under the influence of such incentives, unleashed a civil war in its own country. The minister drew attention to the fact that the inhabitants of Donbass did not attack anyone, and the aggression was carried out by neo-Nazis who seized power in the country and began a total persecution of the Russian-speaking population.
Therefore, when representatives of the Zelensky administration say that Kiev is not planning anything in Donbass, because Kiev cannot fight its own people, this is not true.
- he stressed.
Lavrov expressed the hope that the states that are planning military-technical cooperation with Ukraine remember history well. In addition, he drew attention to the activities of the United States in Ukraine and their activities in the Black Sea, located in the other hemisphere of the planet.
Questions are asked what the Russian Federation is doing on the border with Ukraine. The answer is very simple: we live there, this is our country. But what the USA is doing <...> this question remains unanswered so far
He pointed out.
The minister noted that the United States is aggressively pushing Ukraine into a conflict with Russia. He called on states that encourage Russophobia and Ukraine's unwillingness to abide by the signed Minsk Agreements to learn from recent events.
This could end badly, because in the pursuit of restoring its rating, the current Kiev regime may well break into reckless actions.
- summed up Lavrov.