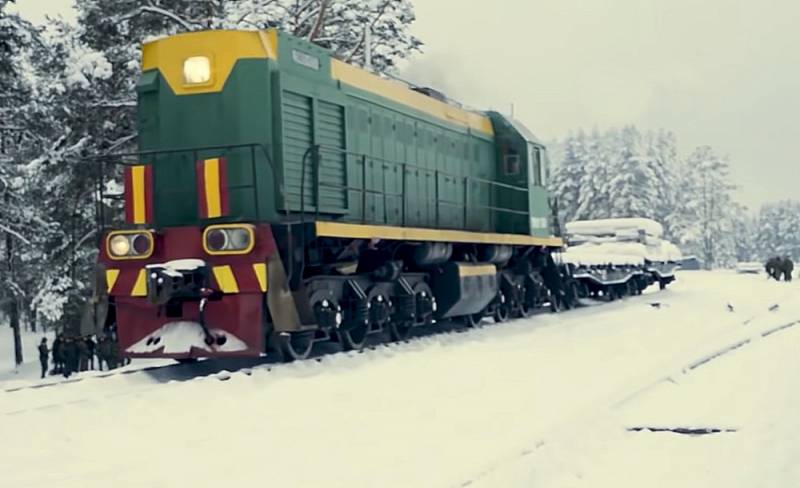 Last week, the forces of the 5th separate Poznan Red Banner railway brigade began laying the second branch of the Baikal-Amur Mainline. It is worth noting that the army was involved in the construction of the so-called BAM-2 for a reason.
As a rule, military builders are sent to the most critical facilities. This is what the second branch of the BAM belongs to today.
The thing is that over the past few months, the cost of sea freight has increased 5 times. And this is not even connected with the dry cargo ship Ever Given stuck in the Suez Canal, but with the revival of the world
economics
after the pandemic and the current shortage of containers on the market. Consequently, in the next year or two, there is no need to wait for a reduction in tariffs and, naturally, exporters will start paying attention to alternative delivery methods.
While the infrastructure of our Northern Sea Route is not sufficiently developed, cargo will inevitably "flow" onto the railroad. Only China last year increased the shipment of its goods to Europe by rail by 50%, and in the first months of this year - by 100%. Some of them were transported by Transsib, which allowed our country to set a record for multimodal transportation in 2021.
Today Transsib and BAM are 100% loaded and if we had the completed BAM-2, we could get huge profits only on transit. That is why, in order to complete the work as soon as possible, the army was involved in the case.
According to preliminary estimates, by 2024, the total charge for the transportation of containers through our territory could amount to about a billion dollars a year. But that's not all.
Our railway line, in addition to economic, is also of strategic importance. Today, China, as a land alternative to sea routes, is extremely interested in it, which in the event of an armed conflict with the United States may be cut off from the main water transport arteries.
Thus, by expanding BAM, Russia is increasing its weight in the international arena. Moreover, both in the eyes of the PRC and in the eyes of its potential opponents.