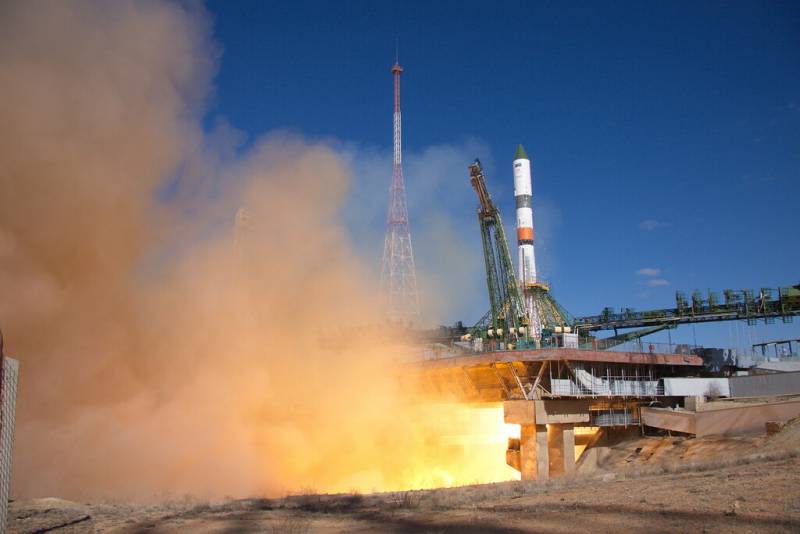 Russia is suffering heavy losses due to the sanctions imposed by the United States in December last year and affecting 45 organizations, including Roscosmos. The head of this organization, Dmitry Rogozin, complained about the loss of lucrative contracts in the space exploration industry.
I know of several similar situations when customers would like to fly on our missiles, but because of American dastardly sanctions, they were forced to refuse
- noted Rogozin, stressing Washington's ban on the use of components made in the United States.
If, in response to US sanctions, Russia prohibits the sale of the RD-180 / RD-18 rocket engines developed by Energomash to the United States, Roscosmos will annually lose from 10 to 13 billion rubles, which is up to a third of the corporation's revenue. He made such a gloomy forecast in a conversation with reporters
Interfax
First Deputy General Director of Roscosmos for
the economy
and finance Maxim Ovchinnikov.
The situation is aggravated by the fact that the US authorities previously imposed a ban on the use of Russian spacecraft after December 31, 2022 to launch American satellites that can be used for military purposes.
But despite the obvious problems, the head of the Russian space corporation is optimistic about the future. So, Dmitry Rogozin announced the imminent transition of Russian cosmonauts to a new rocket
machinery
, as well as the beginning of lunar exploration, first by automatic stations, and then by manned spacecraft.