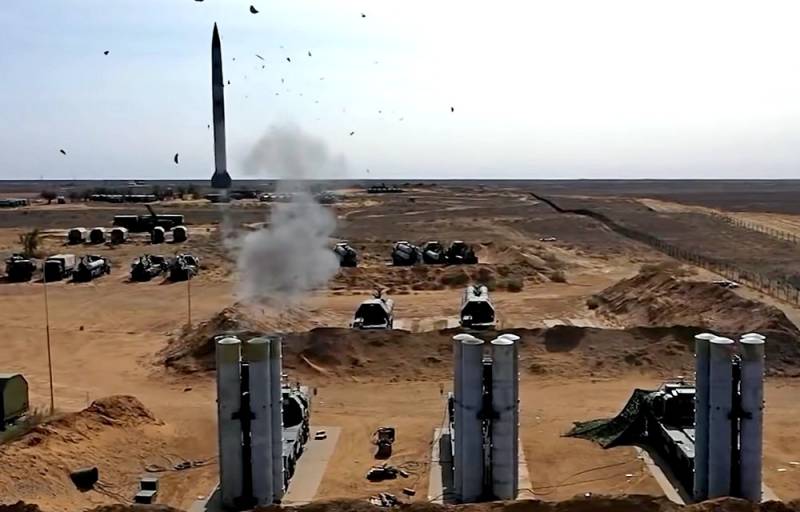 The Russian S-500 Prometey system will complete state tests this year. The newest systems will make it possible to deploy an almost strategic-level anti-aircraft "umbrella" and "nullify" the American maneuver with the withdrawal from the ABM Treaty.
It is worth recalling that the latter was signed back in May 1974. The agreement allowed the USSR and the USA to have no more than two missile defense areas with a radius of action of no more than 150 km. However, later the number of such districts was reduced to one. As a result, the Soviet Union focused on defending the capital and the central industrial region, and the United States decided to "cover" its ICBM mines in the states of Wyoming, Montana and North Dakota.
The aforementioned agreement was called "the cornerstone of strategic stability and security," as it held back both nuclear powers from possible aggression. However, at the end of 2001, the Americans announced their withdrawal from the treaty. George W. Bush decided on a similar maneuver, betting on the newest multifunctional combat information and control system "Aegis", which was supposed to provide the United States with absolute invulnerability to enemy missiles.
The latter's anti-missiles were based mainly on ships and, having high mobility, could be deployed in the immediate vicinity of our shores. At the same time, this system is capable of shooting down everything - from aircraft to medium-range ballistic missiles. On the whole, the Americans were convinced that Russia was "hopelessly behind" and that its retaliatory withdrawal from the ABM Treaty would no longer make any difference. However, they were wrong.
The newest system S-500 "Prometheus" will be a worthy answer to the "American cunning". Formally, it belongs to the army systems and does not come under any restrictions. However, in reality, it can be safely ranked at the strategic level.
The fact is that the Prometheus has become a kind of intermediate link between the strategic Nudol and the tactical S-400. It is able to effectively fight both cruise missiles, strategic bombers and VKP flying beyond the radio horizon, as well as ballistic warheads, which, by the way, the S-500 can intercept up to 10 pieces at a time. In addition, due to its high mobility, the complex can be quickly deployed in the most dangerous areas.
After Prometheus goes into production, Russia will be able to form brigades of a new, in fact strategic, level to cover the country's most important regions in the event of an exacerbation of the international situation. Consequently, with the "hopeless lag" of our country, the United States, as always, hastened.