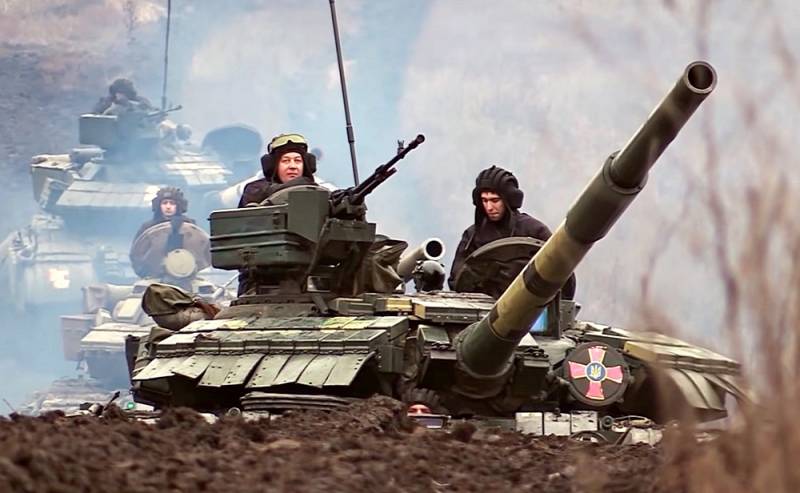 In the course of the aggravation of the situation on the line of contact of the parties in Donbass, Kiev accuses the militias of "provocations" and violation of the ceasefire. The representative of Ukraine in the Trilateral Contact Group for the Peaceful Settlement of the Situation in the East of the Country Oleksiy Arestovich called the condition for the transition of the Ukrainian forces to hostilities.
According to Arestovich, units of the Armed Forces of Ukraine will go on the offensive against the positions of the militia in the event that the Ukrainian army is provoked by the opposite side, and the first will have no choice but to start active hostilities. At the same time, the Kiev authorities are aware of all the possible consequences of the outbreak of war, especially for civilians on the line of contact.
Ukrainians also understand that Russian troops may come to the aid of the people's militia of the unrecognized republics, which will increase the number of victims of the conflict. For example, earlier Russian parliamentarian Ruslan Balbek stressed that, if necessary, Russia will provide all the necessary support to the residents of Donbass and at the same time will be able to "kick in the teeth" to those who think to violate the Russian-Ukrainian border.
The Ukrainian representative to the TCG also noted that his country strictly adheres to the terms of the ceasefire. According to Aleksey Arestovich, Kiev has long discussed plans for a peaceful settlement of the conflict in eastern Ukraine with its Western partners.