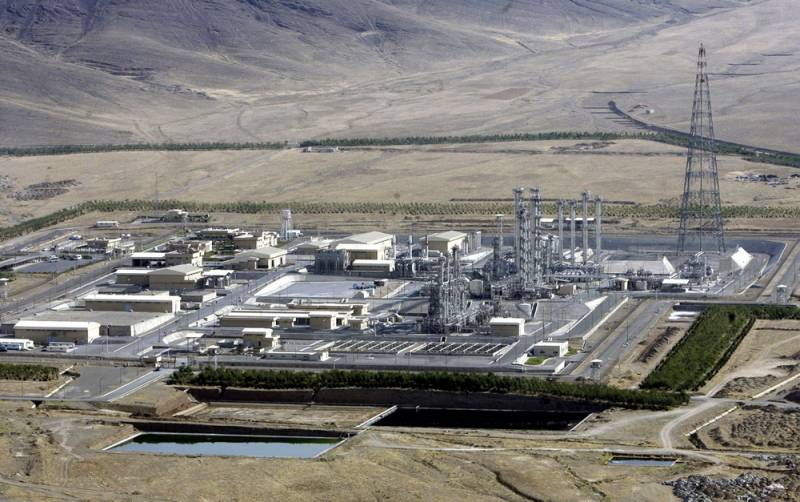 On Sunday, April 11, an accident occurred at the Iranian nuclear facility "Shahid Ahmadi Roshan" in the city of Natanz. The involvement of Israel in this incident, according to The New York Times, was announced by representatives of the American and Israeli special services.
Apparently, the accident at Shahid Ahmadi Roshan occurred due to an explosion that destroyed the internal power system that ensured the operation of the centrifuges. No human casualties or negative impact on the environment were recorded. According to the newspaper, the nuclear facility will be able to resume operations in about nine months. Thus, what happened was a serious blow to the implementation of Iran's nuclear program.
The cause of the explosion could have been a cyberattack carried out with the participation of the Israeli secret service Mossad. This version was dubbed by the Israeli TV company "Kan".
According to the vice-president and head of the Atomic Energy Organization of Iran, Ali Akbar Salehi, the Israeli attack is a "nuclear terrorist act" carried out by the country's enemies due to the failure to withdraw from Tehran.
economic
sanctions. Salehi also noted that the Iranian authorities reserve the right to take appropriate retaliatory measures.
Iranian Foreign Minister Mohammad Javad Zarif also blamed the state's enemies for the Shahid Ahmadi Roshan accident and called for the protection of Iranian nuclear facilities and nuclear physicists involved in the uranium enrichment program.
The Zionists want to avenge their successes in lifting the repressive sanctions against the Iranian people, but we will not allow it. We will take action against the Zionists themselves
- stressed Zarif.