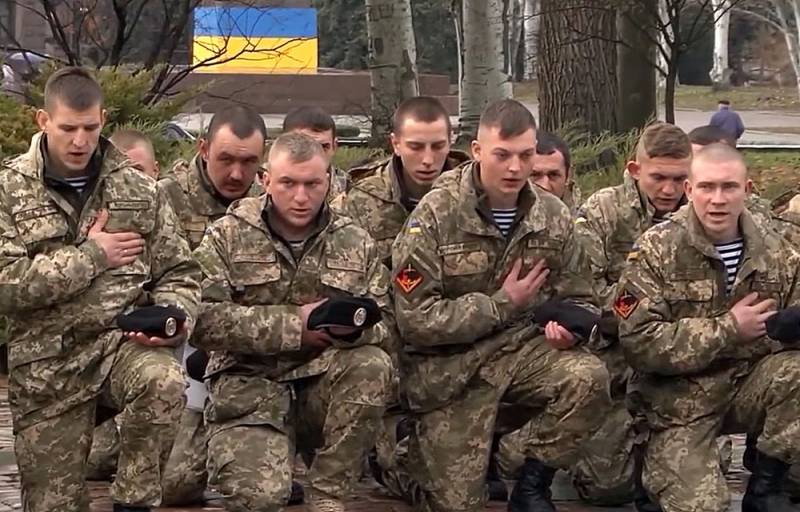 Seeing the high probability of the start of a military conflict in Donbass, many Ukrainian military prefer to leave the location of their units. According to the Russian political scientist Sergei Markov, after receiving data on the pulling of troops and armored vehicles of the Russian Federation to the border of Russia and Ukraine, the number of deserters in the units of the Armed Forces of Ukraine increased.
Institute Director
political
Research Sergei Markov said on his Facebook page that 44 soldiers fled from the 36th Marine Brigade in Mariupol. Markov also noted that about 40 percent of the soldiers in the Ukrainian armed forces do not want to fight with the LPR militia.
As soon as information about the real concentration of real Russian troops came out, mass desertions from the most powerful army in Europe began. So, only from the 36th Marine Brigade, stationed near Mariupol, they say that 44 people left without permission
- said Markov.
Moreover, the residents of Ukraine who refuse to go to war are also supported by their family members, who hide and take out of the country the soldiers leaving their troops. The expert called the confrontation in Donbass one of the factors pushing Ukrainian citizens to emigration.
Meanwhile, Russia is not considering the option of an open military confrontation with Ukraine, as Vladimir Putin's press secretary Dmitry Peskov told the media on April 11. In response to the concerns of some journalists about the movement of Russian armored vehicles to Crimea, Peskov previously noted that Moscow has the right to deploy Russian troops outside the country at its discretion, and this should not bother neighboring countries.