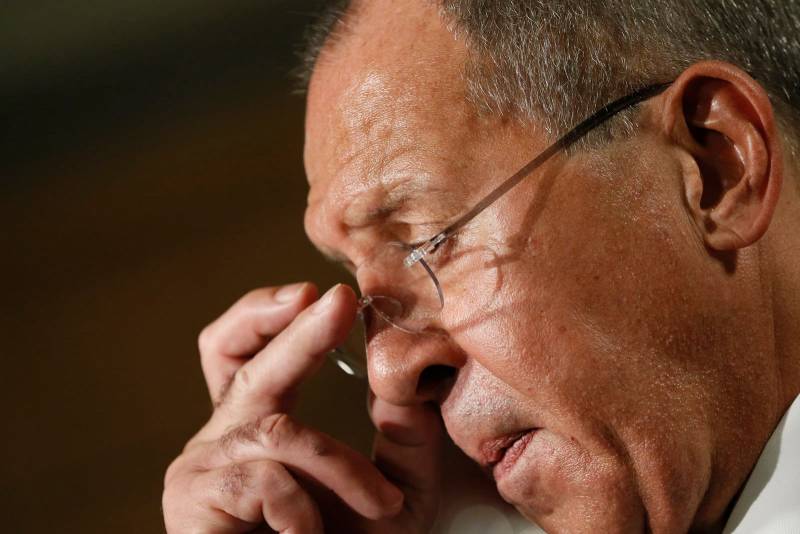 Visitors to the website of the American television channel Fox News commented on the statement of the Minister of Foreign Affairs of the Russian Federation Sergei Lavrov, who called
policies
The United States is "stupid" with regard to Russia. A total of 75 responses were left under the material.
Comments are presented selectively.
Russia is about to take over Ukraine, and China over Taiwan. They know the US will back down, especially with Biden in charge. Most likely, they [China and Russia] will do it simultaneously, in front of a dumbfounded world. This is exactly what the stupid Democrats voted for. They [Russia and China] would not risk it if Trump were in charge of the country. By forcing Trump not to speak to Russia over this fake investigation, we have lost our chance to disrupt the China-Russia alliance. Lavrov is right. We are dumb

- indicates the user Space_the_Final_Frontier.
The Russian conspiracy hoax put us on the wrong path. The downward tit-for-tat spiral in US-Russian relations helped strengthen the Russia-China partnership and kicked off the second Cold War with the Russians, when Putin spoke about the potential of a Russian-Chinese military alliance (October 22, 2020). In this second cold war, already two are against one. Those behind Hillary Clinton's "dirty trick" against the Trump campaign have done more damage to America's long-term national security than any previous generation.

- replies to previous post by WestCoastIndependent9345.
It is not a fact that the United States, in principle, has a policy towards Russia. Biden is not smart enough to have any policy about anything.

- noted BigDave121.
I am not a fan of Biden, and what he called Putin a murderer, which has already had negative consequences for Ukraine, but Lavrov has an obviously impossible task. Here is how the Russian Foreign Minister can present the actions of his top leadership in relation to Crimea, Ukraine, Syria and Navalny acceptable to Europe or the United States? He would be better off promoting an alternative to Putinism

- says corvus.
Crimea and Ukraine are not and should not be included in the US sphere of influence. An attempt to drag Ukraine into NATO is a provocation. Imagine if the Warsaw Pact (when it still existed) tried to force Mexico to join it

- noted DraGon57.
Ways (Puty - original) starts to panic. Sanctions and countermeasures are coming [...]

- rejoices notevenfromhere
The situation escalated the day after Biden's call to the Ukrainian president. Biden needs a war. And his puppet in Ukraine is doing what he asked [...] Joe

- concludes solute.
The only stupidity of the United States' policy towards Russia is not to do more to stop its aggression [...]. Anyone in the government who does not acknowledge the absolute hatred Russians have of Americans is stupid and dangerous. The Russian complains about the sanctions because [...] the sanctions hit his wallet. In other words, they work

- commented James196.
If Russia considers it stupid, it means that they are doing everything right.

- writes wintercoat.