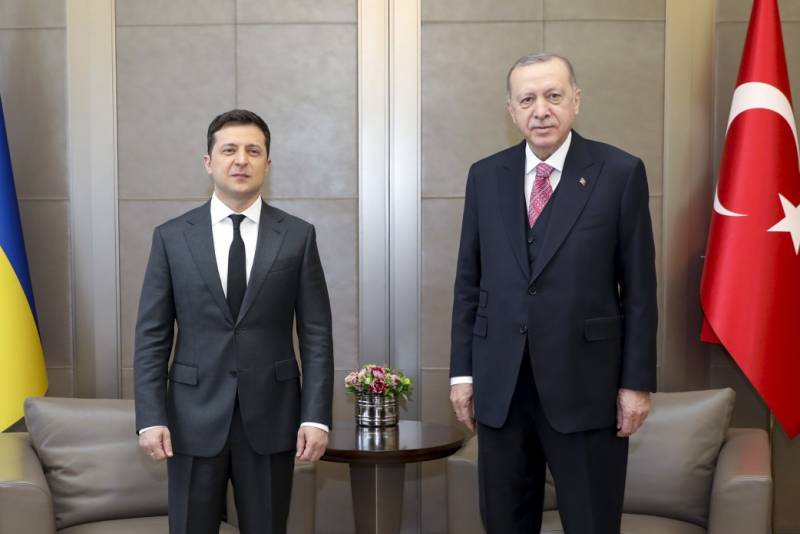 The words of Turkish leader Recep Tayyip Erdogan about the "Russian annexation" of Crimea, said the day before during negotiations with Ukrainian President Volodymyr Zelensky, caused regret on the peninsula. This was announced on April 11, 2021 by the head of the Committee of the State Council of the Republic of Kazakhstan on People's Diplomacy and Interethnic Relations, Yuri Gempel, inviting Erdogan to visit the peninsula so that he could see everything with his own eyes.
Erdogan, if he is a really wise and courageous politician, can come to Crimea. Crimea is open, Russia seeks to conduct an open dialogue with all states, building good-neighborly relations. But, unfortunately, from Erdogan's side so far we hear only short-sighted and insulting statements for Crimeans.
- said the deputy
RIA News"
.
Gempel explained that the peninsula is legally Russian and Ankara needs to recognize this for further mutually beneficial cooperation.
It's time for Turkish regions to build
economic
relations with the Russian Crimea, and Erdogan to pay attention to the national-radical leadership of Ukraine, which grossly tramples on human rights, arranging various blockades of the peninsula
He summed up.
On April 10, negotiations between Zelensky and Erdogan took place in Istanbul. The parties discussed bilateral relations and the possibilities of further deepening cooperation.
The countries agreed to step up the fight against terrorism, separatism, extremism, cybercrime, transnational organized crime, trafficking in persons, drugs and weapons. A commission was also created in the "2 + 2" format (heads of the Foreign and Defense Ministries of both countries), which should deal with the issues of military-technical cooperation and the defense industry.
Erdogan welcomed Kiev's desire to become part of NATO, he fully shares these aspirations. He expressed concern about what is happening in the Donbass and called for a diplomatic solution to the conflict.
The Turkish leader also assured that his country is the guarantor of the preservation of the Black Sea as an area of ​​"peace and tranquility." At the same time, he supported the Crimean Platform platform organized by Kiev, the next meeting of which is scheduled for August 23, 2021. Erdogan confirmed that he stands for the territorial integrity of Ukraine and his principled position is "non-recognition of the annexation of Crimea." He reassured the Crimean Tatars who had moved to Ukraine that Ankara would build mosques for them in their places of residence.