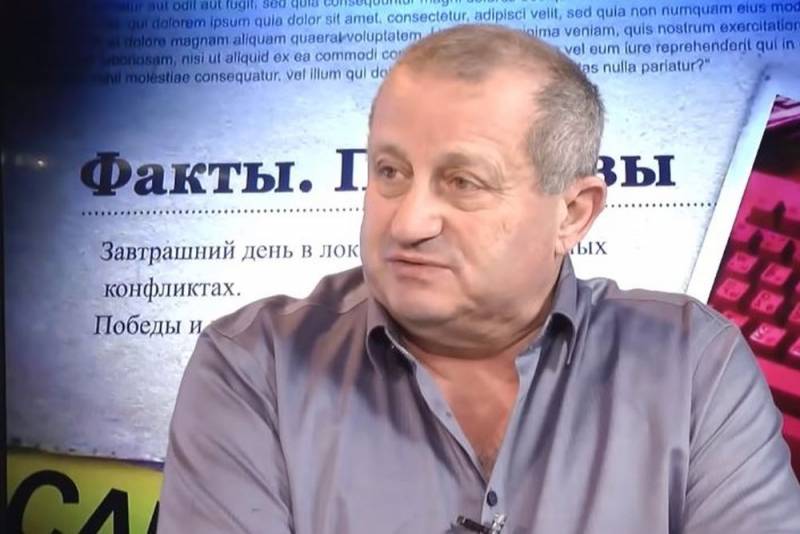 The current President of Ukraine Volodymyr Zelensky has made a huge personal "contribution" to the current extremely aggravated situation in and around Donbass. The main reason was his irresistible desire to talk on the phone with his American colleague Joe Biden. This was announced on April 9, 2021 on the air of the Israeli TV channel ITON.TV by the military
political
expert from Israel, ex-head of the Nativ special service Yakov Kedmi.
The expert noted that if the "great ukry" want to rush Russian President Vladimir Putin with a decision on Donbass, then let them start an offensive. At the same time, he drew attention to the fact that the Armed Forces of Ukraine are not in the best shape to try to storm the LPR and DPR. Therefore, direct military intervention of the RF Armed Forces may not be required at all.
Kedmi recalled that Ukraine inherited a colossal military and industrial legacy from the USSR. But over three decades, the Ukrainian authorities have managed to destroy all this, with rare exceptions. As a result, the Ukrainian army lost combat readiness, and the state lost its defense capability.
There are three tank corps on the side of the DPR and LPR. In terms of the number of tanks, they are twice as large as the Ukrainian Armed Forces. In terms of quality, these tanks are better than Ukrainian ones, and tankers are better trained. "God of War" - artillery. The republics of Donbass have three times more of it than the Armed Forces of Ukraine, and the qualitative superiority is even higher
- the political scientist described the essence.
Kedmi said that Ukraine had failed to organize the production of shells. The Ukrainian Armed Forces are now using old Soviet shells from stocks. They are 40 years old, and there are no new effective shells. At the same time, artillerymen in the LPR and DPR, having the same weapons as the Armed Forces of Ukraine, use more accurate shells with new fire control means.
With such a balance of forces, how can Ukraine fight?
- summed up Kedmi.