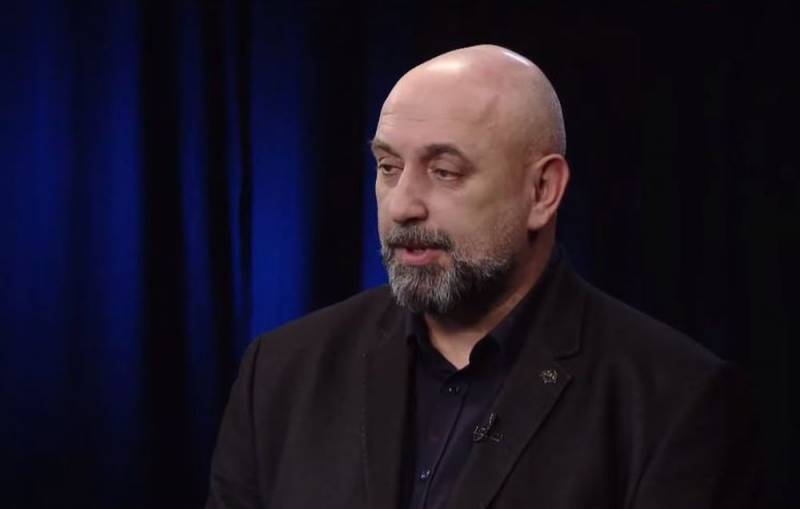 Former Deputy Secretary of the National Security and Defense Council of Ukraine, former Deputy Commander of the Special Operations Forces, Major General of the Armed Forces of Ukraine Serhiy Krivonos, reported on the possible directions of the "Russian invasion." He told about this during the program "Cross interrogation" on the air of the Ukrainian "24 channel", answering the relevant question.
To begin with, a Ukrainian military leader dismissed from the National Security and Defense Council of Ukraine
for criticism
President Volodymyr Zelensky, suggested recalling that over the past eight years, the Russian Armed Forces have conducted many exercises along the borders of Ukraine. Therefore, Moscow has a large number of possible options for action. In fact, Russia can "launch an invasion" from absolutely any point on the Russian-Ukrainian border, not just from the Donbass side. At the same time, it is extremely problematic for Ukraine to defend itself in such an environment, taking into account the forces and means of the parties. But he still sees three main scenarios.
The first option is that they will try to undermine the situation inside the country in order to organize destabilization. They are interested in cities that are critically important, primarily Odessa, Nikolaev, Mariupol, Melitopol, Zaporozhye, Kharkov. These are precisely the cities where there is a developed infrastructure of airfields, where, if successful, they will be able to land their planes and helicopters later. Then they will tell you that this is aircraft captured by the "rebels" from the Ukrainian Air Force and will "increase" the situation
- he said.
The second option is the implementation of amphibious assault operations by forces and means, which are now concentrated in Novorossiysk and Sevastopol. According to him, the Russian Navy can at any time move to the landing areas and land its troops.
The third option is to organize an extremely tense situation in the Donbas to divert attention. When the Armed Forces are grouped in the aforementioned region to repel a possible invasion, the Armed Forces of the Russian Federation will strike at the territory of Ukraine, "where there is a void." For example, in Kharkov, Chernigov and Sumy regions.
There are many options, and we will not be able to cover this large country with one palm, which we need to defend.
- summed up Krivonos.