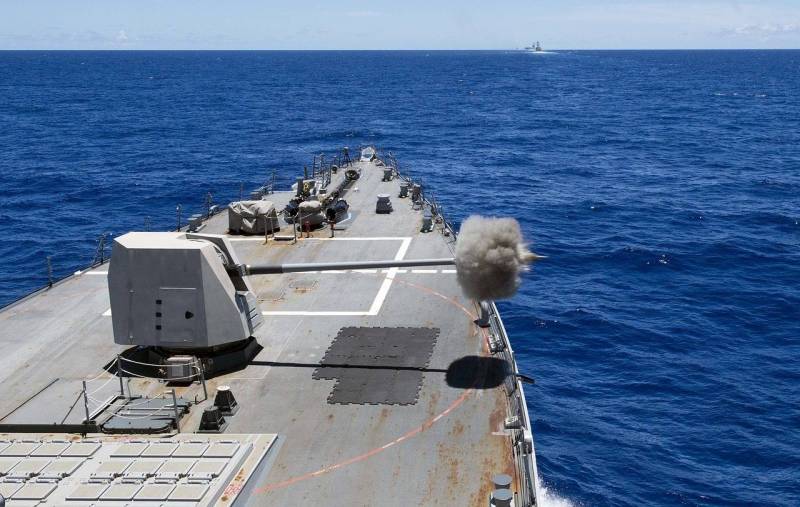 In recent years, the United States has worried about "freedom of navigation" in the Black Sea more than about navigation off its coast. Washington even began to study the option
send
to the specified water area of ​​an entire grouping of its own navies to support Kiev in the fight against "aggressive" Moscow.
In Russia, they reacted to what was happening. Former chief of staff of the Black Sea Fleet of the Russian Navy, 78-year-old vice admiral, retired Pyotr Svyatashov told the newspaper
"Sight"
that Moscow should put Washington in its place.
Svyatashov is confident that Russian naval sailors do not need to be afraid of American ships, since the Russian Navy has something to meet the US Navy. He called to meet the "guests" fully armed. At the same time, he considers the use of existing electronic warfare / electronic warfare systems to be the best way to replace the presumptuous "hegemon".
If American ships do enter the Black Sea, then we should teach them a lesson using electronic warfare. The masters of this region are the Black Sea powers, not the Americans. We do not go to the shores of America and do not demonstrate our military power there.
- said the authoritative military leader.
Svyatashov noted that Russia is the guarantor of security in the Black Sea, therefore, its actions must be bold and decisive. Russians need not be afraid to make risky maneuvers off their own shores. Especially if the United States shows aggressiveness and unnecessary assertiveness away from its bases.
If we endure all this, the Americans will continue to provoke us.
- he stressed.
He recalled how, at the end of November 2020, in the Peter the Great Gulf (Sea of ​​Japan), the US Navy USS John McCain-class destroyer Arleigh Burke
invaded
in the waters of Russia. After that, the BPK "Admiral Vinogradov" of the Pacific Fleet of the Russian Navy literally drove the American out, threatening to ram. Americans really do not like tough tricks, so they can and should always be put in place so that it is discouraging, Svyatashov summed up.